If you want to see the face of wealth inequality in Canada today, take a look at Toronto or Calgary.
The two cities have the largest rich-poor gaps in the country, according to a new report from Statistics Canada. Both have seen a considerable increase in inequality in the past three decades.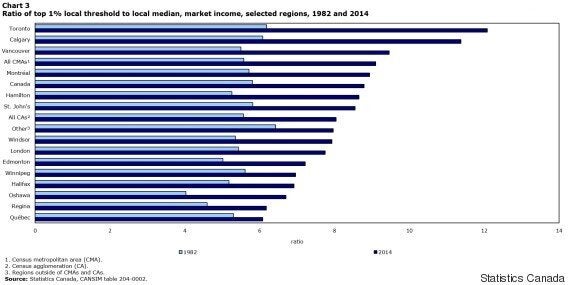 Toronto's income gap doubled between 1982 and 2014, according to the data. Today, the city's one-percenters earn 12 times as much as the city's median earners. That's up from six times the median income earned in 1982. The numbers are similar for Calgary.
The StatsCan study doesn't delve into reasons why Toronto and Calgary top the charts, but both cities have economies that tend towards inequality.
Financial centres such as Toronto and New York attract many high earners. And though the oil industry pays high salaries, it's not very labour-intensive, meaning it hires fewer people, per dollar of revenue, than other industries.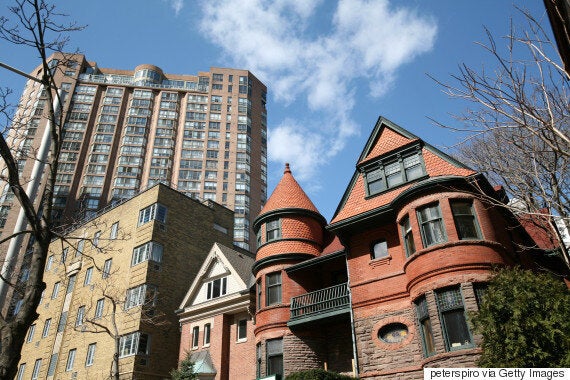 In Canada as a whole, the top one per cent earn 11.6 times as much as the median earner, up from 7.6 in 1982.
For what it's worth, it used to be worse. The most unequal era in Canadian history is the Great Depression, when the one per cent earned 18 times as much the average Canadian household.
Canada gradually became more equal until around 1978, when the trend reversed itself.
StatsCan says inequality "rose sharply" between 1988 and 2007, a period coinciding with the last term of Brian Mulroney's Progressive Conservative government and the entire term of Jean Chretien's, and later Paul Martin's, Liberal governments.

Women cracking into the top one per cent
There are many more women among Canada's top one per cent of earners than there used to be, though they are still a minority.
StatsCan says women accounted for 22 per cent of the top 1 per cent of tax-filers in 2014. That's up from just 10 per cent in the early 1980s.
It also noted Canada's one-percenters are working more for a living and living less off accumulated wealth. The share of one-percenters whose income came from wages was 65 per cent in 2014, up from 49 per cent in the early 1980s.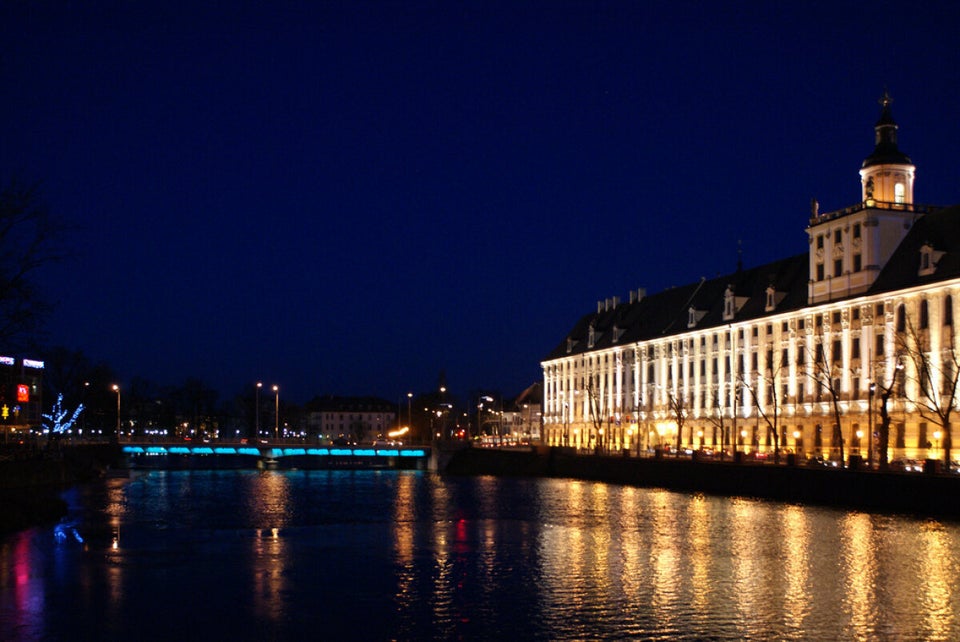 Which Countries Do The Least To Reduce Inequality