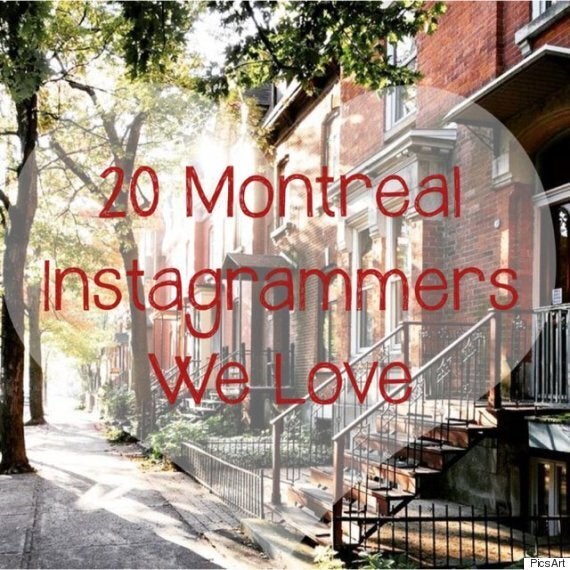 Whether you live in Montreal or are just passing through, it's hard to see it all. Here are a few of Montreal's elite Instagrammers that will show you everything, from food and architecture to the art and style offered in their great city.
Ali Inay is self-proclaimed a lover of people, coffee and bread. He takes crisp clean shots of his travels, as well as food, people and life in Montreal.
Brillant's photos show you Montreal's architecture and the many small details that make the city special.
An art director, Anne finds whimsy in everyday scenes. She's also got a thing for the colour yellow.
Jackie Rueda runs an online photography school. Follow her account and learn how to play with aperture and colour.
No one captures the skies over Montreal like this guy.
"Photography is my way of travelling through life" — Michael Vesia
Go here for beautifully framed shots of everyday objects and one of the sharpest eyes in the city.
Francis Duval is an urban planner. His shots will make you look at Montreal's spaces a little differently.
Yannick is a traveller and urban explorer.
Instagrammer J-F Savaria explores the city's graffiti-filled tunnels and hidden spaces.
Minimalism + Colour + Figures = This great Instagram account.
Jeff captures his bright, shiny life.
Pascal Assaleh loves finding the lines, angles and curves that make Montreal special.
Tavi Andrio's photos of Montreal houses and apartment buildings in the winter have a certain elegance to them.
Meticulous photos shot in and around the city.
See the little, day-to-day things that inspire this silversmith and jewelry maker.
Amazing interiors and still-lifes from this stylish magazine editor.
@livemontreal captures scenes of life in one of Canada's best cities.
"Every Thursday we go out, drink, cause trouble and eat...and in the morning we wake up and write it all down" — Montreal Food Divas
A glimpse into the life of one of Montreal's (and Canada's) best chefs.
Who did we miss? Tell us in the comments.