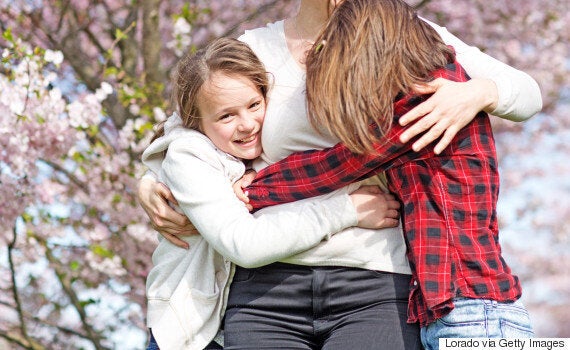 Each year on Mother's Day, we celebrate and honour mothers. While the day has taken on more commercial aspects since the day was proclaimed "as a public expression of love and reverence" for mothers back in 1914, it is important to remember that at the heart of the day, it is about showing moms how much they mean to us.
Whether you are celebrating your own mom, your mother-in-law or the mother of your children, there are some things that will light up her day more than flowers or a box of chocolates.
Sure, most moms would like flowers and chocolate, but I would argue that what they would value more is being shown how much they are appreciated and loved.
For all that moms do day in and day out... they deserve to know how much you appreciate them.
That is why on Mother's Day, it isn't about just making a quick long-distance phone call or picking up a last-minute bouquet of flowers, it is about so much more. Don't be formulaic, predictable or half-assed.
This year, make her day extra special by taking the time to tell her how much you care. Speak from the heart and tell her how much she truly means to you. Whether it is asking her questions you have always been meaning to ask her, or if you have slacked off on showing appreciation lately, now is your chance to speak up.
Here are 20 things moms want to hear on Mother's Day and really, every day.
2. I am grateful for all that you do for us.
3. You're doing an amazing job.
4. Don't worry; I already took care of (fill in the blank).
5. Go back to sleep, you could use some rest.
6. I really appreciated how you (fill in the blank).
7. What do you want to do today?
8. All of the little things that you do for us don't go unnoticed.
10. You deserve a break; I am going to take the kids out for awhile.
11. You were right about (fill in the blank).
12. I've hired a house cleaner.
14. I'll take the kids to the birthday party.
15. I hear what you are saying.
16. Surprise, you are going to the spa!
17. Thanks for always being there for us.
18. I hired a babysitter for Saturday night.
19. I just poured you a glass of your favourite wine.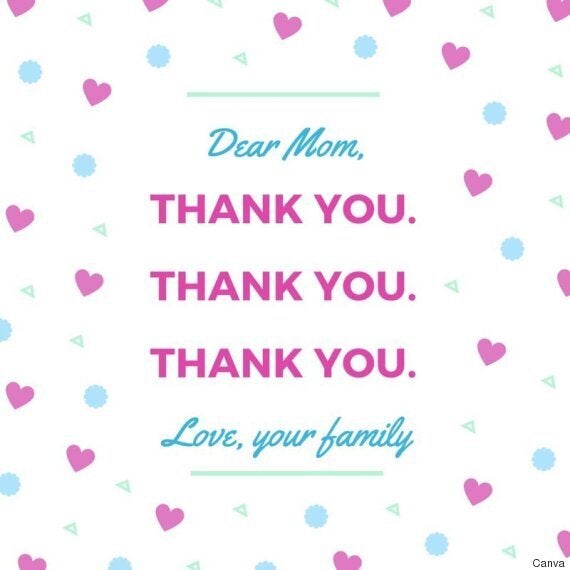 Disclaimer 1: Only say the above if you mean it. Moms have a very high BS detector.
Disclaimer 2: I wholeheartedly believe that dads also deserve a break and to be thanked and appreciated as well. But this post isn't about dads, so wait your turn.
Follow HuffPost Canada Blogs on Facebook