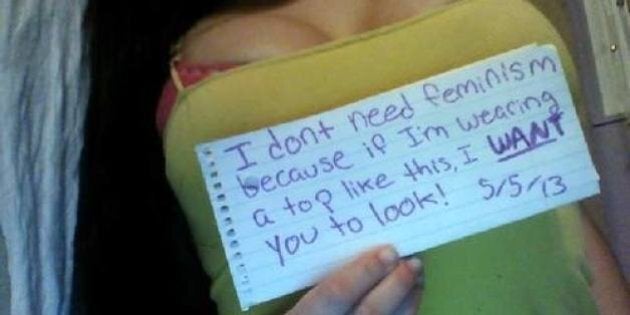 It's basically a collection of all those awful arguments you hear against feminism, neatly wrapped up in a 4,000-person Facebook page.
The page is focused around user-submitted content, where women send in photos of themselves holding a piece of paper explaining why they don't need feminism. The group also shares articles on rape culture, anti-feminism and man-hating. Members accuse feminists of demonizing men, being female supremacists and glorifying victims of rape, for example.
In March, a photo campaign launched by McGill University's Faculty of Law's The Feminist Collective sought to do just that: reclaim the f-word and deconstruct the misconceptions and negativity associated with it. In short, they wanted people to know that equality is for all genders. The positive response to their project indicated that many agreed with their goal.
But before anyone starts judging and shaming the women in this Facebook group who may not define themselves as feminists, it's important to look at the misleading definitions associated with the word — and do the work to educate people as to what feminism really stands for.
Here are 20 user-submitted shots from Women Against Feminism. What do you think of this "movement?"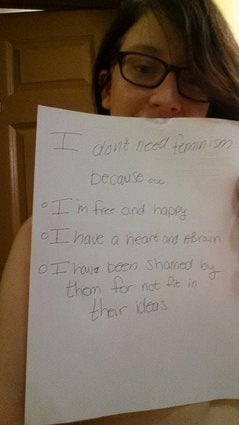 Facebook/Women Against Feminism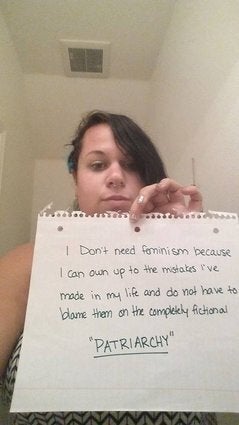 Facebook/Women Against Feminism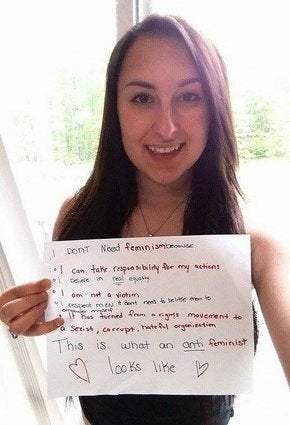 Facebook/Women Against Feminism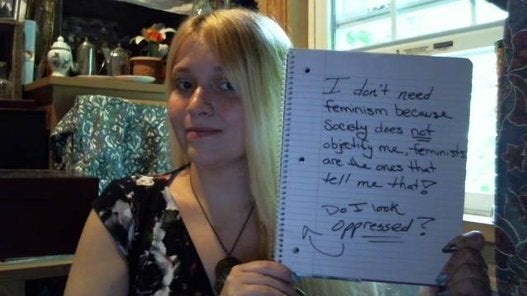 Facebook/Women Against Feminism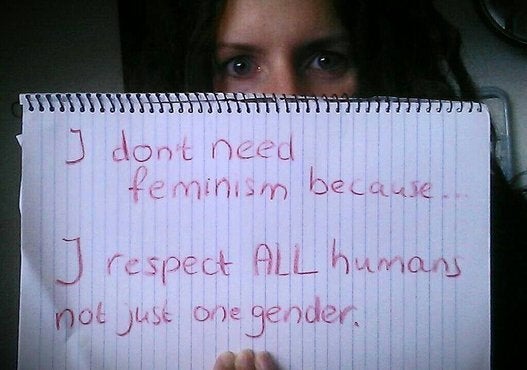 Facebook/Women Against Feminism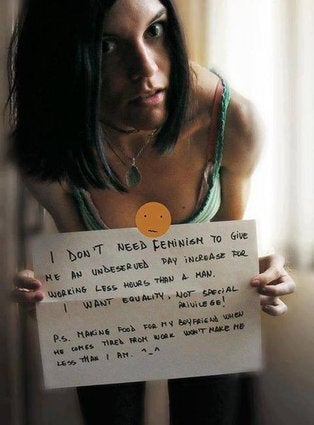 Facebook/Women Against Feminism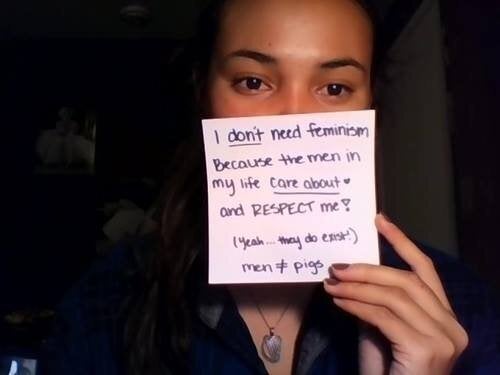 Facebook/Women Against Feminism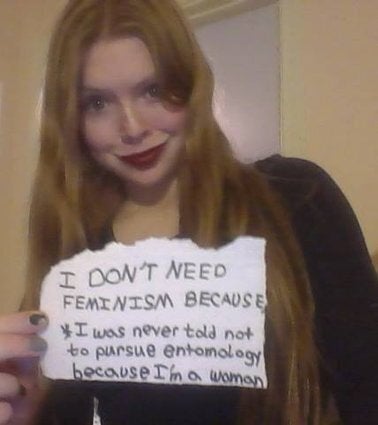 Facebook/Women Against Feminism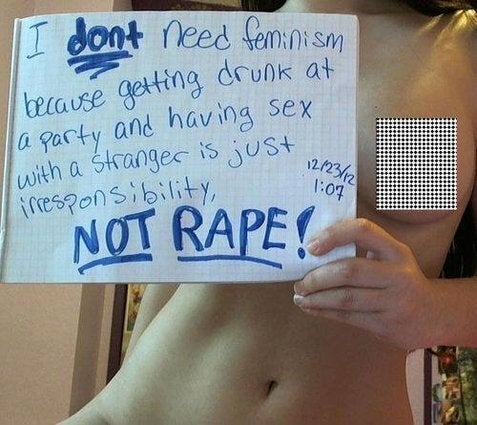 Facebook/Women Against Feminism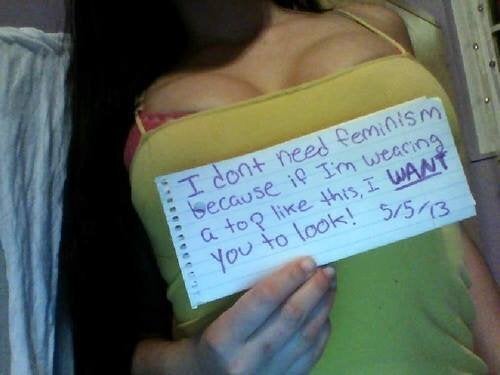 Facebook/Women Against Feminism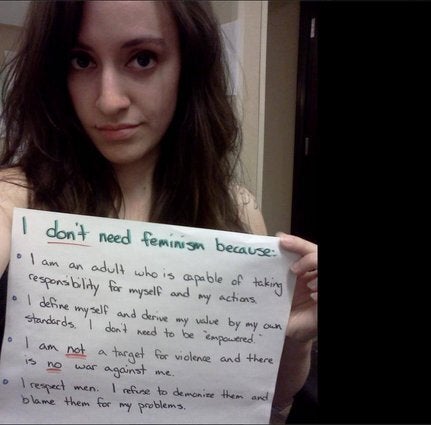 Facebook/Women Against Feminism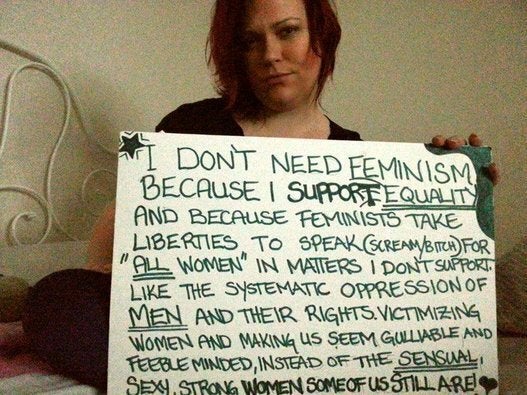 Facebook/Women Against Feminism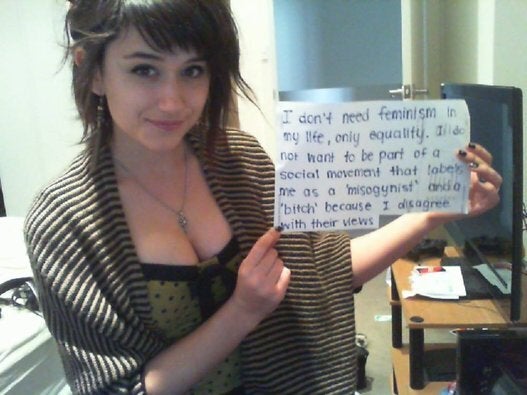 Facebook/Women Against Feminism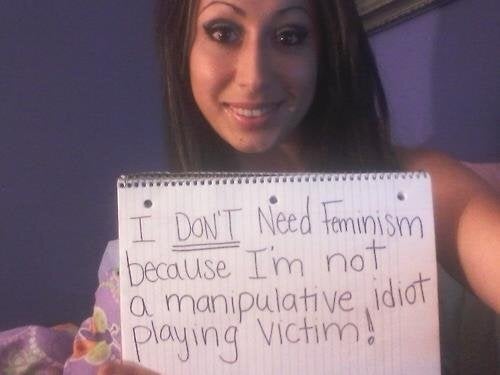 Facebook/Women Against Feminism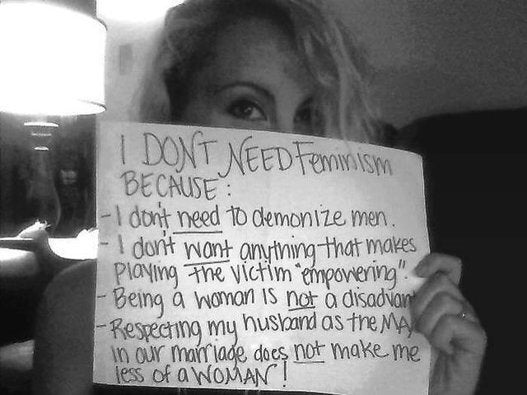 Facebook/Women Against Feminism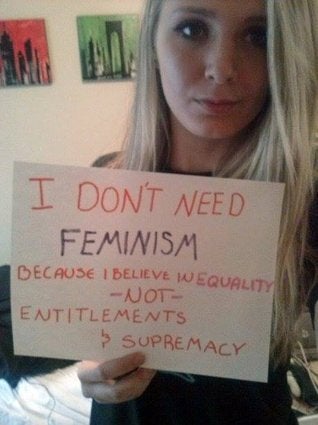 Facebook/Women Against Feminism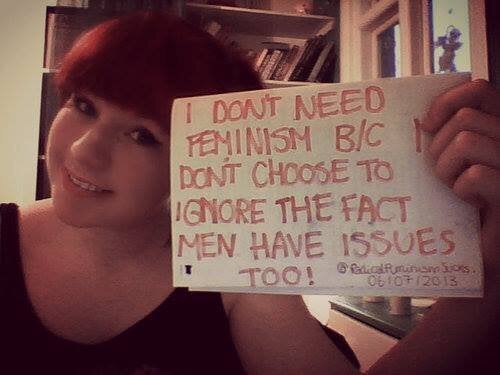 Facebook/Women Against Feminism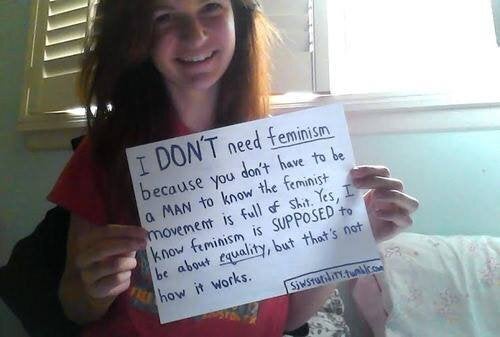 Facebook/Women Against Feminism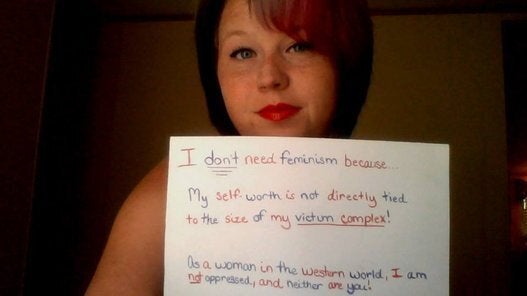 Facebook/Women Against Feminism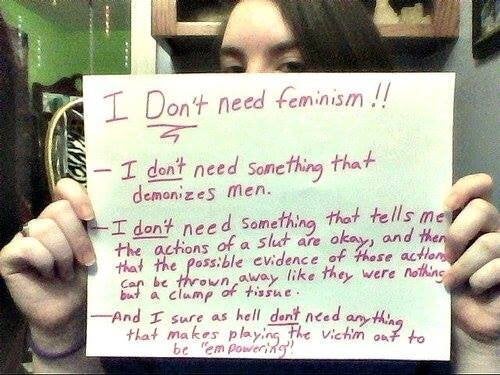 Facebook/Women Against Feminism
Popular in the Community