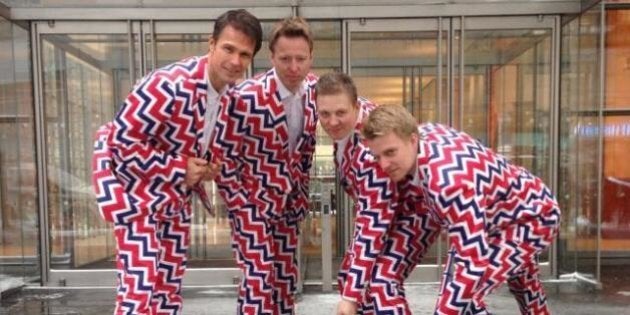 You can bet we will be tuning in to watch the Norwegian men's curling team go for the gold at the 2014 Olympics and not just because we love the game.
The pants are almost as famous as the curlers themselves; just a few days after they made their debut in Vancouver, an unnoficial Facebook page called "The Norwegian Olympic Curling Team's Pants" was created and so far has more than 539,000 likes which will no doubt increase once the Games begin.
Colourful pants, in curling no less, is a bit outside the norm for a sport where the athletes usually wear black and white. (Let's get real: these guys aren't figure skaters.)
Who knew that curling could be so fashionable?
At the 2010 Vancouver Olympics: