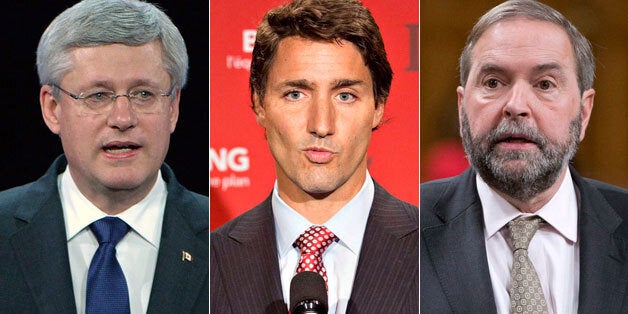 Althia Raj, The Huffington Post Canada's Ottawa bureau chief, shares a few things to watch out for as Canada heads into an election year.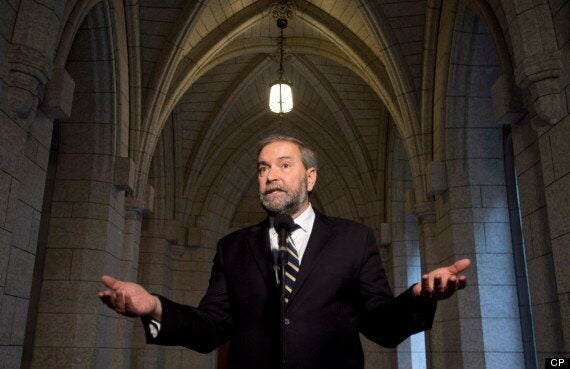 Photo credit: THE CANADIAN PRESS/Adrian Wyld
NDP Leader Thomas Mulcair is having a really rough few months. Just before Christmas, popular Sudbury MP Glenn Thibeault announced that he is leaving federal politics to run for … the provincial Liberals! The news came as a shock to many NDP MPs, who had viewed Thibeault as a friend and loyal soldier.
He became the sixth NDP MP to cross the floor after:
Jean-François Larose, who left the NDP to start a new party in Quebec called Forces et Démocratie with a former Bloc Québécois member;
Sana Hassainia, who quit over a disagreement with Mulcair over his pro-Israel stance
Claude Patry, who joined the Bloc Québécois, saying he still wished Quebec would one day become a country
Bruce Hyer, who left to sit as an independent and later joined the Green Party after disagreeing with the NDP over gun control and saying Mulcair's office was too controlling
Lise St-Denis, who joined the Liberals after late NDP leader Jack Layton's death.
Of course, that number does not include MP Manon Perreault, who was suspended from caucus after she was charged with public mischief and now faces an RCMP investigation into her expenses. Olivia Chow also quit last March to run unsuccessfully for the mayorship of Toronto and former Victoria MP Denise Savoie resigned in 2012 for health reasons.
A recent public spat between the NDP leader and some members of the party's rural ridings — Charlie Angus, Nathan Cullen and John Rafferty — over the possible reinstatement of the long-gun registry also raised questions about Mulcair's leadership.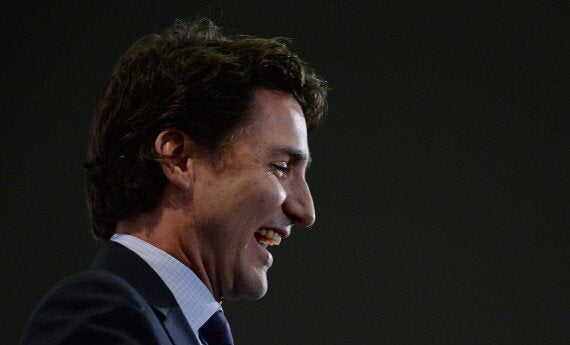 Photo credit: THE CANADIAN PRESS/Sean Kilpatrick
The Liberal leader keeps bringing attention to himself for all the wrong reasons. This fall, a flippant comment about Prime Minister Stephen Harper "trying to whip out our CF-18s and show them how big they are" may have elicited laughs from the audience at the Canada 2020 conference, but it showed a certain immaturity on the world stage — at least according to his critics.
Add it to the list of bad jokes that Trudeau keeps making. Whether it's about Russia being in Ukraine because of a bad hockey tournament or his "admiration" for China's authoritarian government, the Liberal leader seems, in some ways, to be his own worst enemy.
Asked by The Huffington Post Canada this fall about his tendency to get in his own way, Trudeau responded:
"I think that people aren't exactly surprised to find out that I'm fairly outspoken, and when I get passionate and worked up about an issue, I say things that the Conservatives, opponents and critics like to pounce on," Trudeau said.
Perhaps more troubling for Liberals is that their leader has difficulty effectively communicating his policies, whether it be a demand that his MPs vote pro-choice on abortion issues or kicking out MPs over allegations of sexual assault.
Liberal MP John McKay, in what he thought was a private conversation, but which was recorded by a Conservative, described Trudeau's abortion stand as a "bozo eruption."
"I've had umpteen conversations with so many people about this. It's driving me crazy," McKay is reportedly heard saying in the audio recording. "I initially thought it was a bozo eruption; that he didn't actually think about what he said."
"But even more disturbing is that his brain trust might have actually thought about this, and if they did … it scares the hell out of me. If you don't know this is a toxic issue for a population, then you have no political sense whatsoever."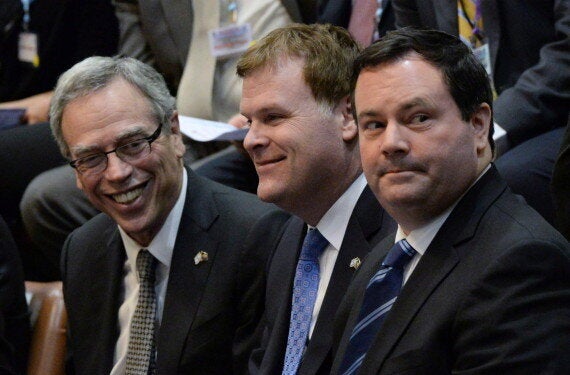 Photo credit: THE CANADIAN PRESS/Sean Kilpatrick
If you ask Conservatives on the Hill who holds their best chance for a win in next year's federal election, most will say Stephen Harper. The Conservative leader is well-liked by the base, and no one is actively trying to push him out.
But still, if 2014 can be a lesson, mainstream provincial parties that ended up with a fresh face before the writ did surprisingly well. Think Ontario Liberal Leader Kathleen Wynne and Quebec Liberal Leader Philippe Couillard who each managed to form majority governments.
So, will Harper resign and trigger a leadership race? Unlikely. But let's see how the future contenders, led by Employment Minister Jason Kenney and others such as Industry Minister James Moore and Justice Minister Peter MacKay, play their cards in 2015.
Photo credit: THE CANADIAN PRESS/Adrian Wyld
The embattled veterans affairs minister manages to hold on despite crisis after crisis. But it is becoming clear that the Conservative government is feeling the pressure and reeling from the minister's mistakes. How long with Stephen Harper keep Fantino in his position? And will that trigger a larger shuffle? So far, Fantino says he plans to run again — something that complicates Harper's task just a bit.
But while Fantino stays still, veterans are mobilizing. Some groups plan to actively campaign against the Conservative in the next election — something the opposition parties are all pleased to see.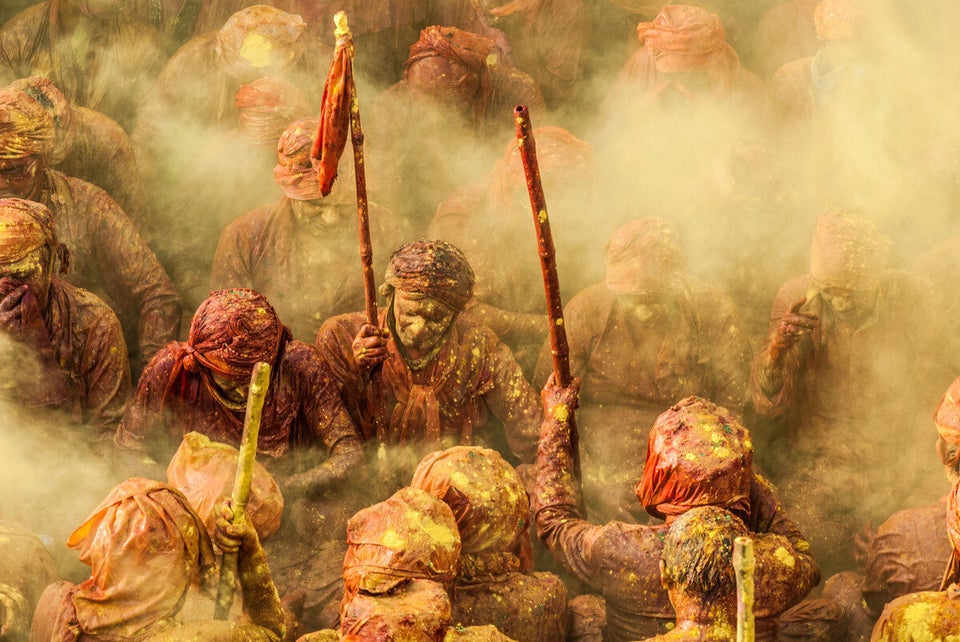 Awe-Inspiring Photos From 2014