You can't shake the shoes. He was headed somewhere, that boy on the beach.
From an angle he looked like a child who dozed off watching TV, a bit past bedtime. Just another tot waiting on sturdy hands to carry him some place safe and warm.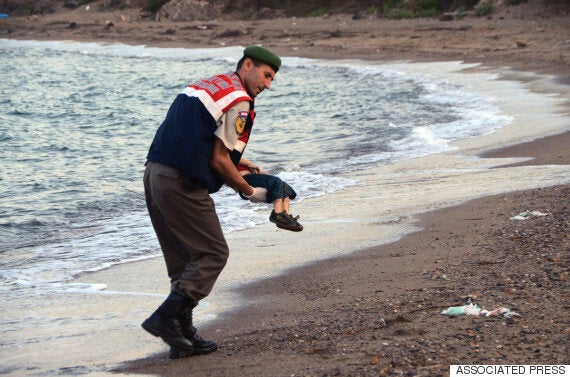 A second gut-punch captured the moment he was scooped from the Turkish shore like driftwood.
And a drift would occur among good people everywhere who'd proclaim that now — by God now — we must do something.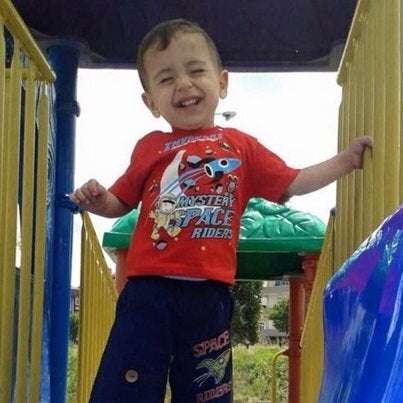 The refugee crisis in Syria raged for years before three-year-old Alan Kurdi slipped from his father's grip that September night. His five-year-old brother Ghalib and mother Rehanna also perished trying to get to Greece from Turkey in a rubber boat.
Other pictures show a boy smiling goofily — so wide his eyes nearly close — on the playground and next to a white teddy bear.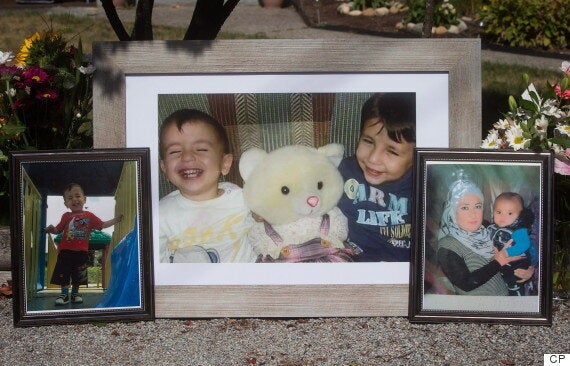 But those weren't the photos that changed everything.
For many lucky ones, the disaster in that part of the world was something in the periphery. An unpleasantness on the news reports interrupting us while we made dinner. What else is on?
But who could turn away now and still call themselves human? Look at those little hands, curled upward. Look at those dangling feet.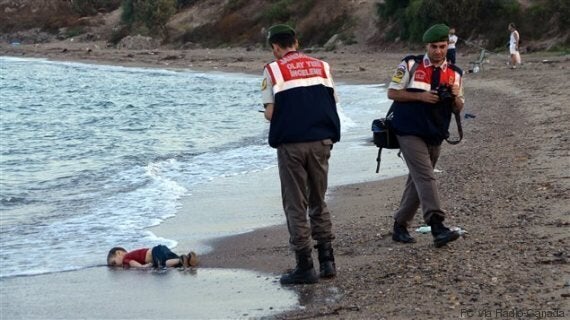 The pictures pierced us differently. In Germany, they confirmed courageous efforts to provide refuge, already underway, were right and just.
For other nations, they sparked weighty questions about what role to play in the midst of this mess. And what of our wealthy Arab allies? How open were their doors in the face of this clear desperation?
In Canada, the images landed in the middle of what some billed the election of the century. A confusing Canadian connection to the tragedy shook us when it was revealed that this country may have been the refuge they sought.
"There are media images that really define a whole period of history."
Kurdi reminded us all that Canada has failed to be the country we imagine it to be, he said.
The second leader, the one some thought should be dismissed out of hand as too angry or wooden, cried openly before the cameras.
"This morning we see a little boy getting picked up on a beach," he said, tears filling his Irish eyes. "As a dad and a grandfather, it's just unbearable that we're doing nothing."
He likened the photos to that iconic shot of a naked Vietnamese girl running from a napalm attack in 1972. It, too, was a picture that screamed: enough.
"There are media images that really define a whole period of history," he said.
There were also tears from the third leader, the one in charge for about a decade. He saw his own boy — now a man — in those images.
"The first thing that crossed our mind was remembering our own son Ben at that age, running around like that," he said, his voice cracking just a bit. "It brings tears to your eye. I think that is the reaction of every parent."
Let that anger be genuine, the cynic said. Let all those tears be real.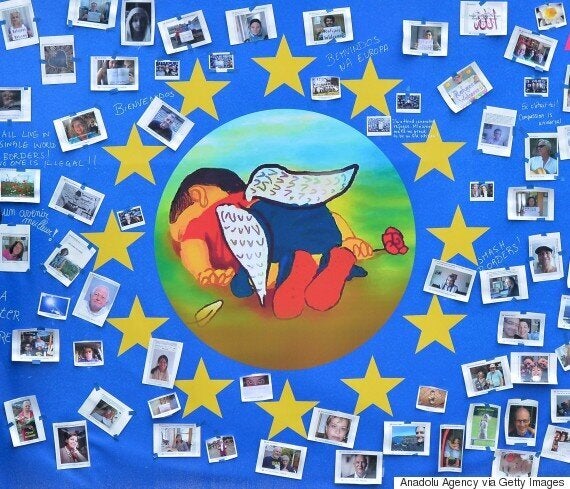 A painting of Alan Kurdi is seen on a refugee message board outside of EU headquarters in Brussels. (Photo: Dursun Aydemir/Anadolu Agency/Getty Images)
There were emotional charges of fear-mongering and indifference, of borders that might be cast open with wanton disregard for safety.
In the end, the party that pledged to resettle the most refugees was the party that won. Still, it's impossible to know how many people cast their ballot with that promise in mind.
Eventually, a vow to take in 25,000 Syrians before New Year's Day proved impractical. When the deadline was extended, few seemed bothered by the new government's first broken promise.
But let it be said that no major party in Canada ever opposed welcoming these people to our shores. The Donald Trumps of the world who saw that boy on the beach and came away unmoved can find no counterpart in the echelons of Canadian leadership.
"It takes something like that to … open the door to people who are not seeing that as part of their daily reality."
Still, Janet Dench, the executive director of the Canadian Council for Refugees, says her group felt like voices in the wilderness for a long time. Now, there's been a sea change.
"It's one of those mysteries about what it is that makes people respond," she said.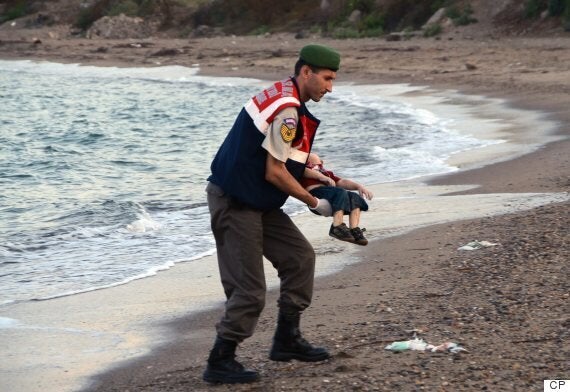 While the Kurdi photos "triggered something" for many, she concedes the shots of his lifeless body didn't affect her the same way. She's seen too many similar images.
"It takes something like that to … open the door to people who are not seeing that as part of their daily reality."
Among the newcomers was a couple with a sleepy 16-month-old girl, wearing snug, white socks.
Her father carried her off the bus, past all the cameras, to some place safe.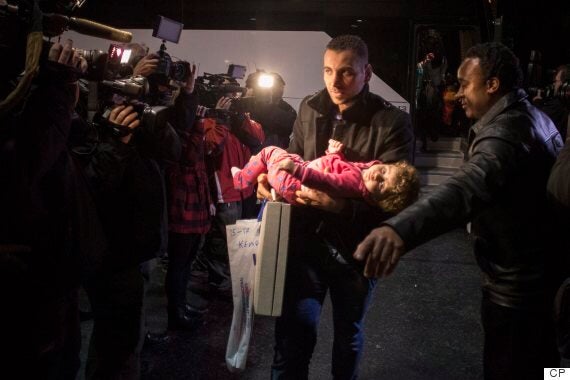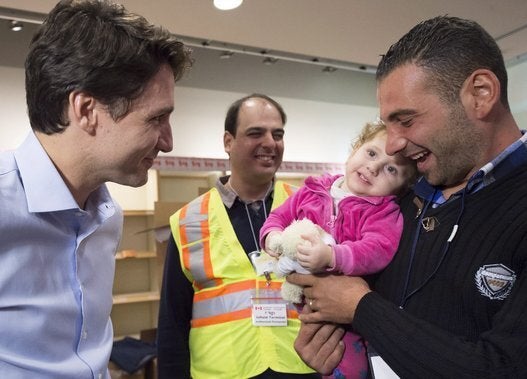 Trudeau Greets Syrian Refugees