During the 2016 Golden Globe Awards, actor Denzel Washington received the illustrious Cecil B. DeMille Award. And he decided to accept the award with his entire family.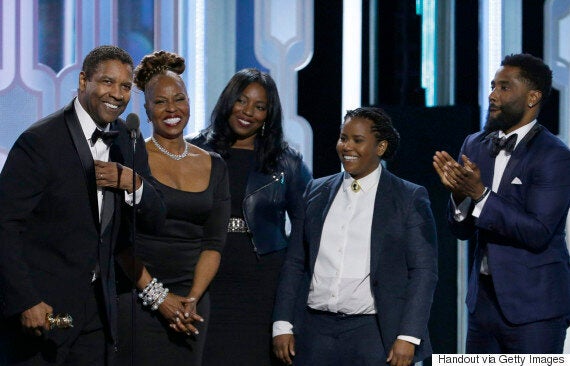 Washington was joined on stage by his wife Pauletta, daughters Olivia and Katia and son John.
The only family member missing was his son Malcolm who is working on his thesis for AFI (American Film Institute).
Before starting his speech, the 61-year-old seems to be at a loss for words, admitting, "Yeah, you really do forget everything you're supposed to do."
His family was happy to help him with prompts, including his wife reminding him, "You need your glasses."
During his speech, Washington thanked his mother "for convincing my father that we needed something more than 25-Watt bulbs."
After many pauses, Washington just started to laugh and admitted he did need his glasses after all.
The Cecil B. DeMille is an honourary award given to someone who has made "outstanding contributions to the world of entertainment."
Notably, Washington is only the third African American to win the award in its 64-year history. Sidney Poitier won it in 1982 and Morgan Freeman was the recipient in 2012.
Other winners include Lucille Ball, Martin Scorsese and Elizabeth Taylor.
Popular in the Community