Where were you the night of the 2017 Oscars when Warren Beatty and Faye Dunaway took to the stage to hand out the award for Best Picture?
The Internet for one, was on Twitter, documenting a moment in memes that will live on forever.
"Wait, what happened?" Some of you are asking. Well, hold on, dear reader, because you're in for the Academy Award ride of your life.
After Emma Stone won Best Actress in a Leading Role for "La La Land," the legendary acting duo Beatty and Dunaway from the film "Bonnie and Clyde" hit the stage to present the biggest award of the night.
Things were going smoothly, until Warren opened the card.
Hmmm, long pause, much? Odd...
Nevertheless, the "La La Land" cast charged the stage to celebrate their gold statue.
This was no Kanye moment.
This was a full on mistake.
THE BIGGEST NIGHT IN ENTERTAINMENT.
"This is not a joke," in the words of "La La Land" producer Jordan Horowitz.
And that's when the Internet absolutely lost its shit.
Jimmy, trust us. We don't know what happened either, but dammmmnn. Enjoy this moment, Internet.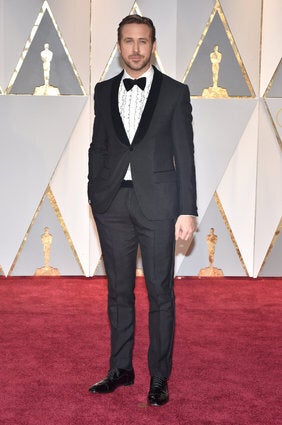 Oscars 2017 Red Carpet Photos