It's your favourite A-list stars like you've never seen them before!
The 2017 Pirelli Calendar, called "Emotional," was unveiled in Paris on Tuesday and it features 14 of Hollywood's most famous women without a hint of retouching.
The calendar, which "conveys personality, sensitivity and the guts to be yourself," stars Nicole Kidman, Kate Winslet, Zhang Ziyi, Julianne Moore, Jessica Chastain, Penélope Cruz, Rooney Mara, Helen Mirren, Lupita Nyong'o, Charlotte Rampling, Léa Seydoux, Uma Thurman, Alicia Vikander and Robin Wright.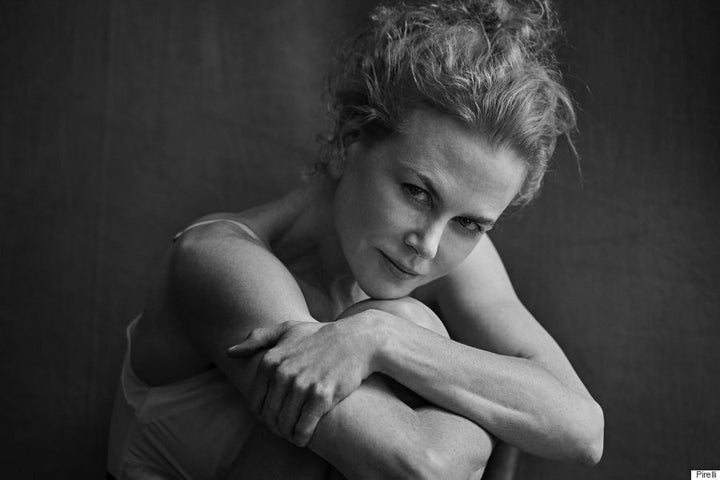 Following in the steps of Annie Leibovitz's 2016 Pirelli Calendar, which celebrated "strong but natural women," this year's edition, shot by Peter Lindbergh, involves no airbrushing or Photoshop.
"I wanted to use the 2017 Calendar to convey a different kind of beauty," Lindbergh said. "Since it's based on consumption, the present system offers a single kind of beauty, which is essentially one of youth and perfection, since its objective is to get people to consume."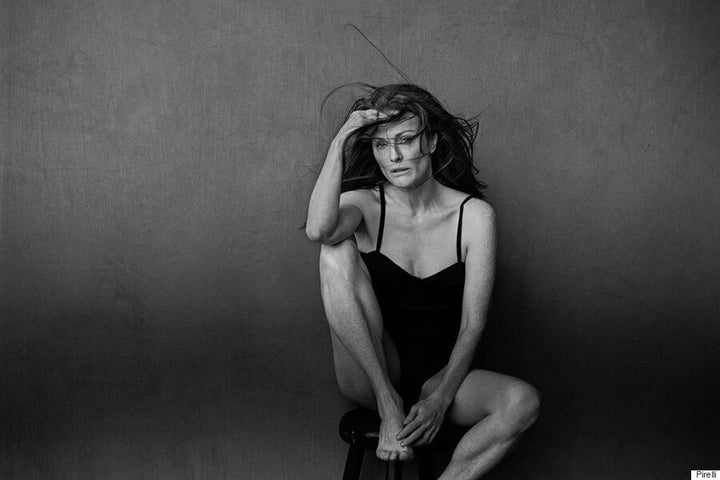 He continued, "But this idea of beauty has nothing to do with the real world or with women. Through the Pirelli Calendar I've tried to convey a different message, which is that beauty is far more than what advertising offers us today."
Lindbergh's aim for this year's celeb-filled calendar was "not shoot a calendar about perfect bodies but to capture sensitivity and emotion, laying bare the souls of the women in the images, rendering them more naked that a nude."
This is Pirelli's 44th edition of the legendary calendar and it is said to include more than 40 black and white images. In the past, the calendar often featured supermodels with their sexuality on full display. However, it looks as if the focus of the calendar has changed in the past few years.
"I think Peter's mission with everyone involved wanting to free women from oppressive and false standards is fantastic," Uma Thurman, who is featured in this year's calendar, said in a press conference on Tuesday.
As noted by ELLE, this year's calendar features actresses who, by Hollywood standards, are older — Charlotte Rampling is 70 years old, Helen Mirren is 71, Julianne Moore is 55, Robin Wright is 50 and Nicole Kidman is 49.
"Beauty that speaks about individuality, courage to be yourself, and your very own sensibility," Lindbergh said. "That's my definition of a woman today. That is the goal of the calendar, to show that woman and not the stretched and manipulated [woman often shown in the media]."
To see more shots from the calendar, check out Pirelli's Instagram below!
And check out a few images from the 2016 Pirelli Calendar below!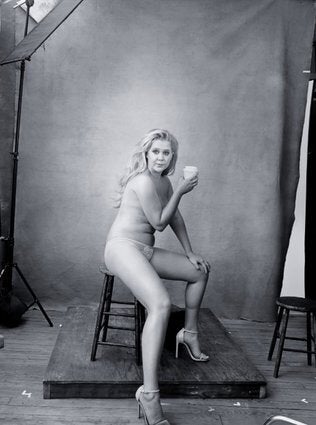 2016 Pirelli Calendar