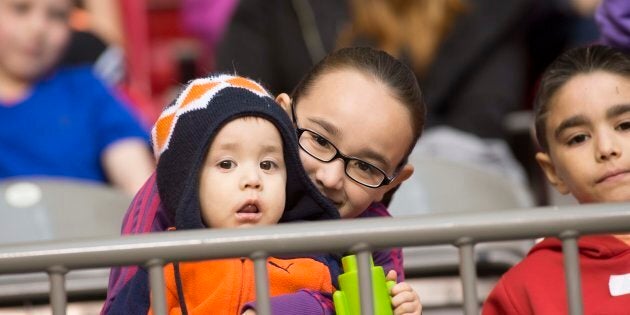 This year we saw you hit a milestone: you became 150. But Canada, sadly, unlike Canadian rye whisky, you have not become better with age. In 2013, you ranked as the 17th best country in the world for child and youth well-being. But now you rank at 25th, and that's just not something we can accept.
This year has been a hard one for us as a global community, as our brothers and sisters to the south have elected one of the most divisive presidents of all time.
Also, in our homeland, we have seen those waves create more problematic situations. Hate groups have become more and more open about their beliefs. We have seen incredibly un-Canadian atrocities spread across this great land, and aren't we supposed to be the glorious and free?
We cannot change what has occurred, but we can try and make 2018 the best year Canada has had. As a country, Canada needs to spend more time ensuring our youth are protected. Fifteen per cent of our youth have and will be bullied, and even worse. While other countries have been able to lower that rate significantly, Canada has remained the same over the last 10 years. If we are going to do better in 2018 we need to ensure that all youth are taken care of, and are able to feel safe.
Even worse than the rate of bullying, is the fact that the teen suicide rate among Canadian teens has seen little to no change over the years. This saddening fact means that Canada ranked 31st out of 41 for the teen suicide rate, with 22 per cent of teenagers reporting that they experience two or more psychological effects multiple times per week. With our youth population dealing with such horrible things, how is it that we expect for them to learn, grow and take over the legacy of our country?
For 2018, Canadians need to band together to ensure this does not keep happening. As a country, we need to use our resources to learn why youth are considering suicide, and put systems into place in order to help them.
2017 will not be the end of us; we are a strong country of caring people. It is more important than ever that we as a people band together and ensure our fellow young Canadians are safe, and that youth mental health is a top priority. Canada's youth are the future of this great country of ours and are some of the most vulnerable members of our society. As such, we as a community need to step up and ensure that we are keeping them safe.
Ethan Mills is 20 and from Aurora, Ontario.
Follow HuffPost Canada Blogs on Facebook