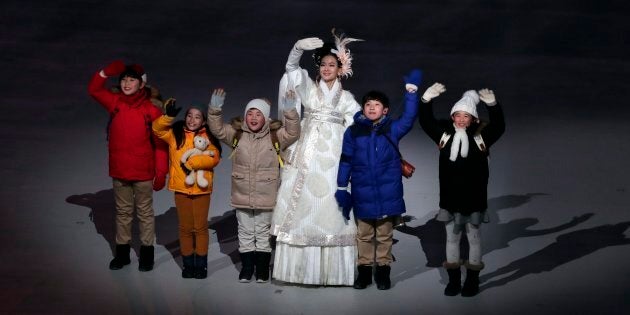 And that's great and all, but did you check out the cute kids?!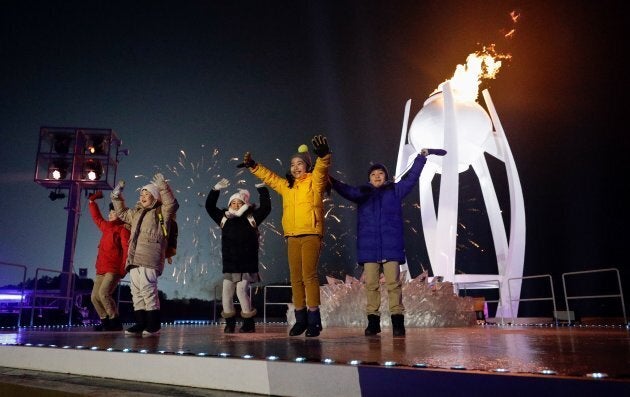 These five adorable children were the real stars of the opening ceremony, titled "Peace in Motion," as they played characters from Gangwon province and embarked on a fairy-tale like adventure. The characters — named Haenaroe, Ara, Puri, Bichae and Nuri, ABC news reports — travel through time to learn about South Korea's history and culture.
"The stage will unfold like a winter fairy tale depicting the children's adventure."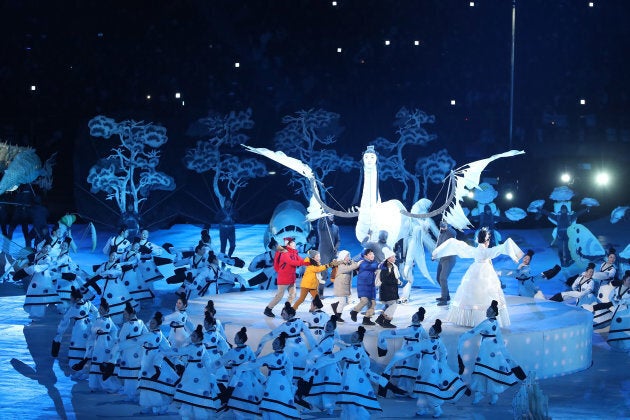 And we weren't the only ones enthralled with the cute kiddos. Twitter users were just as enthusiastic.
The childrens' jackets (and characters) represent the elements (fire, water, wood, metal and earth), "which according to Korean traditional belief make up the universe," Olympics.org writes.
They also symbolize the Olympic rings.
The childrens' adventures kicked off in an icebound cave, where stone carvings came to life. One of the now-living carvings, a white tiger, led the children on their journey. The white tiger has been associated with Korean people throughout history, "appearing in folklore as well as paintings and sculptures," UPI reports.
The white tiger, named Soohorang, is also the official mascot for this year's Olympics.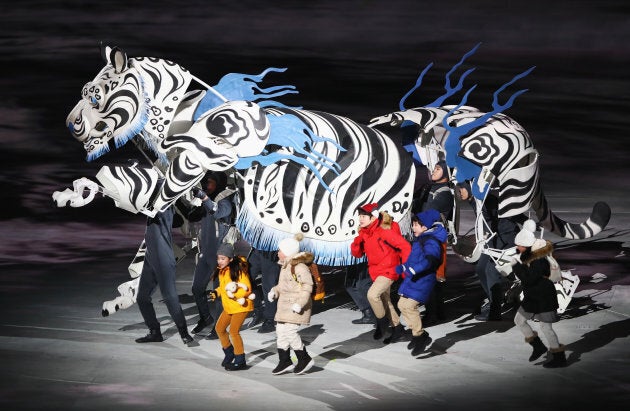 "Sooho," meaning protection in Korean, symbolizes the protection offered to the athletes, spectators and other participants of the 2018 Games. "Rang" comes from the middle letter of "Ho-rang-i," the Korean word for "tiger," and is also the last letter of "Jeong-seon A-ri-rang," a cherished traditional folk song of Gangwon province, where the Games will be held.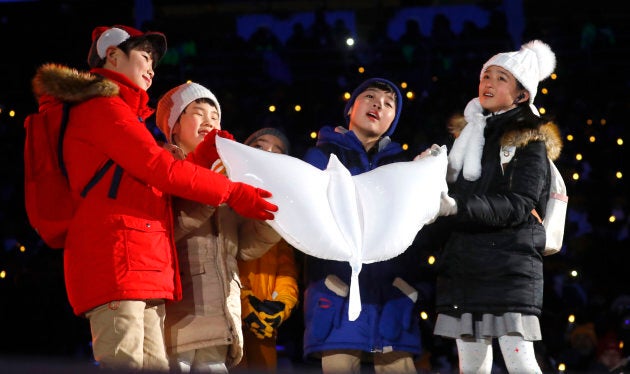 Guys, look at them! Are there even any sports happening this year?