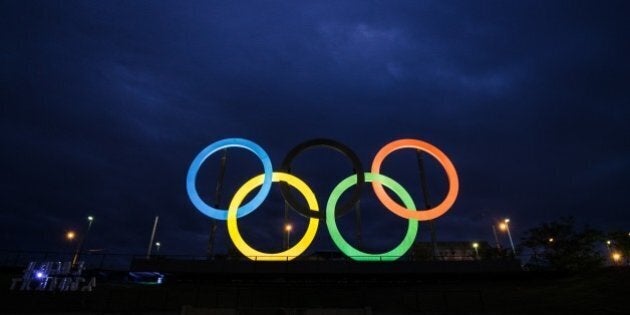 The September 15 deadline to bid for the 2024 Olympics is a big deal that boosters everywhere are downplaying. In Toronto, they are telling us not to worry, saying it's just a letter -- an "expression of interest" -- and that the letter doesn't mean anything. Elsewhere, no one is saying anything about that date at all.
But September 15 is a big deal, and bid cities everywhere should be concerned. Here are a few reasons why:
Problem #1: No one knows what comes after.
The International Olympic Committee (IOC) will not be releasing information about how to bid for and host the Games until after September 15. Interested cities must first become a candidate -- by joining the race on September 15 -- to access that vital information. Until then, the process is mostly a grey zone and claims about what comes after are mostly conjecture.
Yes, this is a bit strange. Usually bidding and hosting information is known well in advance, providing bid teams with some sense of the road ahead. Not this time.
The problem stems from the ever-changing world of Agenda 2020, which the IOC passed in December 2014. With Agenda 2020, the IOC promised to make the bidding and hosting process more transparent, accountable and affordable for hosts.
Then, in early August 2015, after the IOC spent countless hours detailing how Agenda 2020 would be rolled out in practice and entrenching those practices in key operational documents like the 2024 Olympic Games Framework, the IOC changed the process again -- eliminating the applicant and short-list phases of the bidding process less than six weeks before the September 15 deadline. That is why every interested city will now become a candidate (as opposed to an applicant) if they submit a letter on that date. The applicant phase is gone, leaving a gaping void in a previously confirmed process.
You can bet IOC members, lawyers and business gurus are working feverishly to develop the new procedures and update relevant IOC documentation. However, that should be cold comfort to bid cities everywhere. The Games are already a high-risk gamble. Now the IOC wants cities to commit to a multi-million dollar bid without vital business information?
Problem #2: September 15 means being officially in the bid competition.
The September 15 deadline is not merely an "expression of interest" as the boosters have been saying. It means interested cities are officially in the race to host. They are candidates. And in Olympic parlance, this amounts to a "firm commitment to bid" and obligates cites to meet specific IOC requirements, such as funding guarantees, to stay in the race (with details and timelines yet to be confirmed, of course).
Being a candidate with firm commitments is not a position for learning. It is a high-intensity competition, where each city tries to best the other in order to attract the IOC's attention. Truthful claims about the new bidding process being cheaper under Agenda 2020 can only be demonstrated over time, through actual practice. Until then, it's best to assume that the bidding competition will drive costs up, or at least stay the same (around $50 million dollars), not bring them down. The commitment is way more than just a letter with some words on it.
Problem #3: September 15 means a bid corporation takes over.
After September 15, each city's bid team will soon become a bid corporation, driven by a tight network of powerful companies and sport organizations with vested interests in developing the Games. While potential candidates might not have a bid corporation just yet, they certainly have a bid team that is carrying out all of the politicking needed to get their project off the ground. To claim otherwise -- as Toronto booster Bob Richardson recently did when he stated "there is no bid team yet" -- is peculiar to say the least. It begs the question of who is doing the work to develop Toronto's bid? These things don't happen naturally, you know.
In any case, a bid corporation must be formed to get any bidding business done. Candidates will not get very far in the competition without one. And as a coalition dominated by private entities, a bid corporation rarely protects the public's interests.
Problem #4: Backing out will be hard to do.
Finally, Olympic officials will be putting tremendous pressure on candidate cities to stay in the competition, enticing every potential host to give their most for as long as they can to make it seem as though Agenda 2020 is actually working. The IOC needs to foster the illusion that the Games are worth the risk. If Candidates want to back out, their "partners" in the Olympic industry will taunt them into staying the course. What makes the 2024 race even more risky (as if that were possible) is the fact that the IOC has not yet determined on what basis cities can back out. That information will come later, after cites join the race.
It's like a twisted version of the Hunger Games.
Candidate cities, may the odds be ever in your favour.