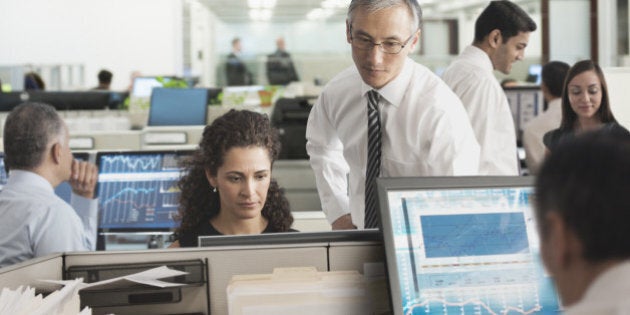 "We have a 21st century economy, so why do we have a 20th century labour market?" This is the question posed on the homepage of Boston-based Burning Glass, a private firm that analyzes 40,000 websites daily in an attempt to determine where job market opportunities exist and what talent is needed to fill them. The goal is to close the skills gap in the United States by matching skills to people, and people to jobs. Burning Glass is an example of "big data" being leveraged to tackle a pressing public policy challenge.
Canada too shares the same challenge: our labour market is not evolving to help companies compete globally. Modernizing our labour market requires two things: a talent pool equipped with the appropriate skill sets, and an up-to-date approach on collecting and sharing labour market data.
To effectively equip all in our population with the necessary skills to succeed in the 21st century economy -- that is, youth, women, indigenous peoples, the unemployed, the underemployed, the precariously employed and mature workers -- Canada needs a national skills strategy. A strategy that identifies what skills will be integral to success in a digitally-dominated world, and then outlines ways to properly equip people with these skills.
Before building a national skills strategy though, we first need to fill glaring gaps that persist in labour market data by better leveraging what already exists, collecting data on demand, and adopting innovative private sector approaches to data dissemination.
The supply-side data exist. Canada's publicly funded post-secondary institutions -- universities, polytechnics and community colleges -- each track student enrolment, graduation and even employment outcomes. Provinces have access to this data, since education is a provincial jurisdiction. But this vitally important data is not accessible nationally, and is often not publicly available, leaving employers and learners in the dark.
On the supply-side, it's a matter of freeing the data. It's the demand-side data that is most deficient. Statistics Canada cannot tell Canadians how many graduates and apprentices are entering the workforce, in what fields and what trades, what the newest skills-in-demand are, nor the geographic location of tomorrow's most in-demand jobs.
What we need is timely and relevant data on 21st century skills such as the digital literacy or innovation skills.
The OECD has recently created new indicators for "Open Data" in government based on, "encouraging the use, re-use and free distribution of datasets governments use to promote business creation and innovative, citizen-centric services." Leaders on this front, South Korea, the UK, and Australia, have open portals where detailed labour market information is freely accessible. Unsurprisingly, all three countries report strong labour market outcomes.
In Canada, people are needlessly unemployed because of a lack of good labour market information and because we measure what we needed yesterday, and not what we need tomorrow. Worse, the data sets we do have are so costly that industry associations, academics, or think tanks -- organizations that might provide insightful policy advice -- can't afford to use them. Statistics Canada operates on a cost-recovery basis for vital education and labour market data; a crying shame at a time when we need smart workforce and skills solutions to get more people to work.
The first step in a 21st century data plan should be the identification of a leading authority. While the Labour Market Information Council, announced two years ago, is a step in the right direction, Canada needs a data authority that can work outside the obstructions that naturally arise as a result of provincial and federal jurisdictions. We need a data authority that can work seamlessly across, and with, all ministries. A dedicated body, such as the Bureau of Labour Statistics in the United States may be necessary. Years ago the federal government created the Canadian Institutes for Health Information (CIHI) to address the health care challenges we would face; isn't it time to do the same for the labour market?
Currently, the best we can do is measure whether our working population has the levels of education necessary for a 20th century industrial and natural resource based economy. What we need is timely and relevant data on 21st century skills such as the digital literacy or innovation skills.
Finally, like Burning Glass, Canada needs to leverage all that big data has to offer. It's not just what we aren't measuring, but what we aren't making available. Unlocking data unlocks potential -- both in human capital, and in our own government's performance. McKinsey & Company, for example, has been advocating for years the potential of combining open data with advanced analytics to generate significant new economic value. Making openness and availability of labour market data a priority is a necessary leap in modernizing our approach to data.
Canada has plenty of talent -- we need to ensure this talent is equipped with the skills necessary to succeed in a 21st century labour market. This is what a national skills strategy would do. For a 21st century labour market, we need 21st century data.
Follow HuffPost Canada Blogs on Facebook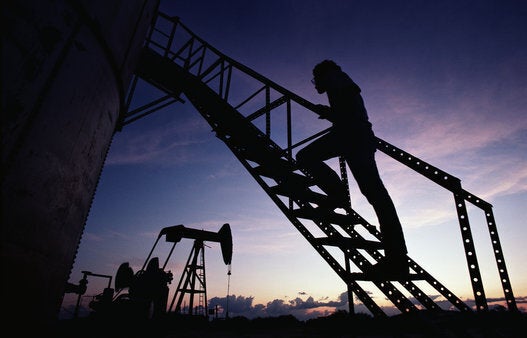 Wage Gains In Canada, By Industry (2015)