Happy National Grilled Cheese Day!
To celebrate this delicious day, we've rounded up 22 of our favourite grilled cheese recipes from around the web. From a garlicky green Gouda grilled cheese to a raspberry Nutella and Mascarpone grilled sandwich, these recipes run from sweet to savoury, and even vegan to meat-filled — you'll definitely be able to find a sandwich that fits your taste buds.
Of course, if you prefer to leave your grilled cheese as is, you aren't alone. According to a survey conducted by Kraft Singles, Atlantic Canadians are the country's biggest purists when it comes to the classic sandwich while Vancouverites and Albertans are the most likely to add greens and meats respectively.
Check out the full list below: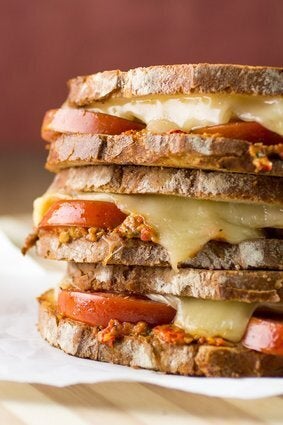 Grilled Cheese