Instead of rhyming about Cristal, Maybach and diamonds on your timepiece, the "22 Minutes" singer, Borde, references Tory-specific spending controversies, like former Conservative cabinet minister Bev Oda's $16 orange juice and the Senate expense scandal.
But the chorus is the real highlight.
"We'll never be Tories, we don't have that kind of luck. The Action Plan don't work for us, we don't even know what it does. Have you met their ruler? You can call him King Steve. And he rules until 2015."
Check out the tune in the video above.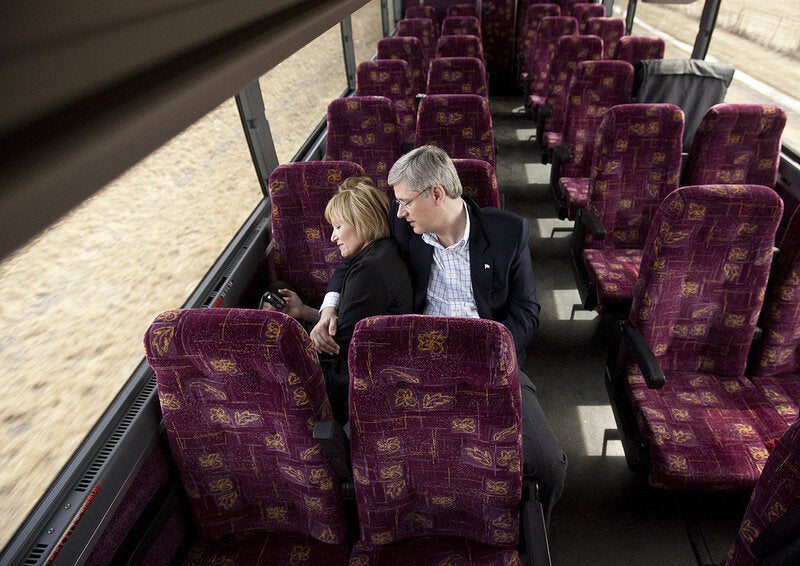 Memorable Stephen Harper Pictures
Popular in the Community