Nigel Wright, the former chief of staff for Prime Minister Stephen Harper, was on the stand Thursday for his first day of cross-examination in the trial of former Conservative senator Mike Duffy.
Duffy has pleaded not guilty to 31 charges involving fraud, breach of trust and bribery related to a $90,000 payment Wright gave him to repay his disputed housing and living expenses.
Here are 22 more revelations from Wright under cross-examination from Donald Bayne, Duffy's lawyer, and from new emails obtained by the RCMP.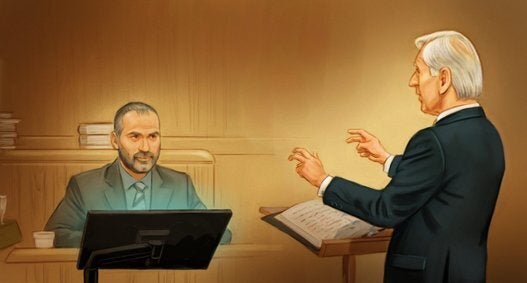 Mike Duffy Trial: Artist's Sketches