Cooking the perfect pork chop isn't easy, but that doesn't mean you can't do it. In fact, there are many ways to prepare a tender and juicy pork chop whether you choose to make it on the grill, in the oven or on the stove top.
In the slideshow below, we've rounded up 22 mouthwatering pork chop recipes you should try making at home. From boneless chops to panko crusted cutlets to butter-basted chops, these recipes are a far cry from those over-cooked puck-like pieces of meat you might have become accustomed to.
To cook a tender pork chop, the experts at The Kitchn suggest starting on the stove then transferring the meat to the oven to finish cooking. This technique, which is also used to cook steak, will result in a chop that's crispy, seared on the outside and juicy on the inside.
Do you find it hard to cook pork chop? Let us know in the comments below.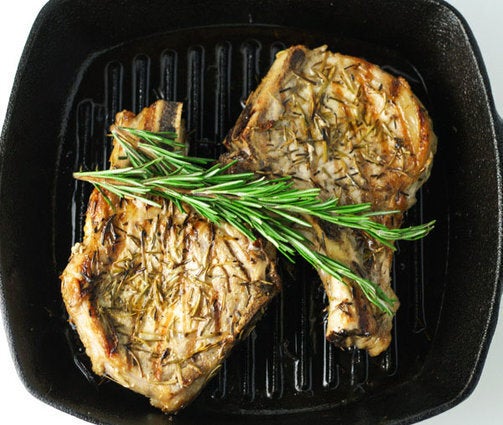 Pork Chop Recipes
Popular in the Community