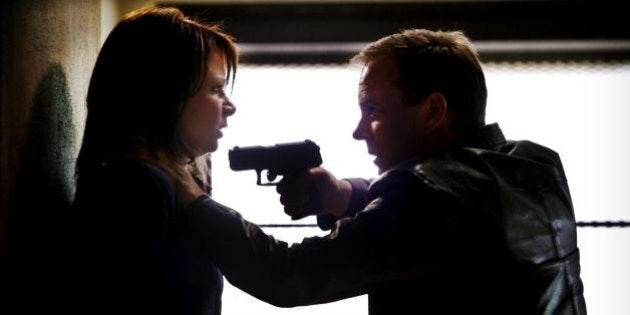 Previously, on "24: Live Another Day," sh*t was about to go down. Of course, that can be said about every penultimate episode, but last week's hour built up and set up so much craziness for the finale, which [imagine Kiefer Sutherland's voice] takes place between 10 p.m. and 11 a.m. It's freakin' bananas. Trust.
We are on the brink of World War III, thanks to Cheng (Tzi Ma), with the Chinese heading towards American bases in Okinawa -- and not with plates of cookies. It gets so bad that President Heller (William Devane) can't help but finally get his ducks in a row and, well, let's just say words like "high level of nuclear readiness" are thrown about.
And just to make things a little tougher for Jack Bauer, one of Cheng's snipers is armed with his sights trained on Audrey (Kim Raver). With a direct order from the president to capture Cheng, but with the one-time love of his life in serious trouble, what will Jack do -- save Audrey or save the world? Damn it! It's a quandary any true hero faces in a lifetime, right? And this is all in the first few minutes of this crap day!
There is so much to say -- yet I can't say anything. Here's what I can divulge:
There's a ton of action. So if you're one of those people who likes to play on your phone, check your emails or fold your laundry during any given TV show, don't. Because you'll be missing so much.
Jack and Kate (Yvonne Strahovski) barely spend any time together, but the scenes they do share are awesome. I think it's safe to say that we're all loving how they've set up Agent Morgan as a bad-ass agent, leader and potential Lady Bauer.
Will Jack trust Chloe? Pfft, of course. Jack and Kate may make great unofficial partners but there's no team like Jack and Chloe. They're not exactly each other's lobsters but they're the pairing most of us are rooting for.
The quietly efficient Belcheck (Branko Tomovic) deserves an honourable mention. Love this guy!
It's not all action. It'll be the dramatic, emotionally charged moments that'll get you. Have a box (yes, a BOX) of tissues by your side.
Not everyone makes it. That is all. (OK, keep the tissues on your lap.)
All right, I lied. That's not all. The silent clock, which marks a significant death, is used for a 12th time. Now that is all.
Last week, before his neck was impaled with a shard of glass, Anatol Stolnavich (Stanley Townsend) told Jack: "My country has not forgotten. They will not give up until you pay for what you have done." Um, hasn't it been, like, four years? Get over it already! Considering I had practically forgotten why Russia wants Jack so bad (he killed the Russian who killed his girlfriend, Renee Walker, the Russian Foreign Minister and Dana Walsh, one of many CTU moley-moles, and would've picked off Russian President Yuri Suvarov had Chloe not stopped him), and all his history with the Chinese, it's a wonder how it all ties together in this final episode -- but, naturally, it does.
Since Fox has scheduled a "24" panel at Comic-Con on July 24, I'm more than a little hopeful the network will announce a new season, one with 24 hours. Sure, these 12 have been great (momentous, even), but I kind of miss the filler episodes. Just me?
The season finale is spectacular, packed with loads of bloody fights (don't underestimate Chang; dude's like Jackie Chan) and grisly deaths, not to mention an unprecedented time skip that caps off the episode 12 hours later. It's action-packed, politically charged, brutally sad, ferociously mad and incredibly sweet. It's absolutely perfect.
"24: Live Another Day" airs Monday at 9 p.m. ET on Global and Fox.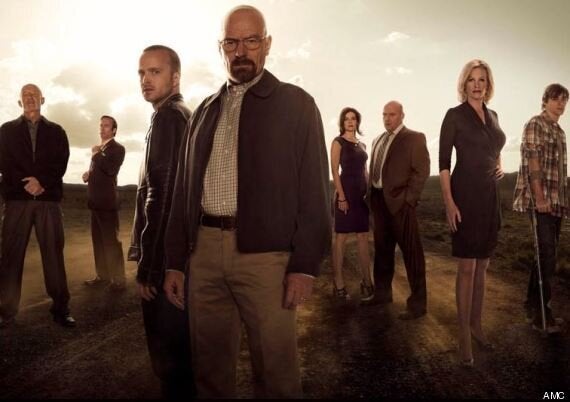 Best TV Shows To Binge-Watch
Popular in the Community