OTTAWA — Scenarios presented for fixing the prime minister's official residence vary widely from a recently proposed $38-million renovation to a whopping $561.7 million for a White House-type complex, according to estimates obtained by The Huffington Post Canada.
HuffPost has reviewed numerous proposals by the National Capital Commission (NCC), the Crown corporation responsible for 24 Sussex Drive which was built in 1868. The simplest renovation appears to be $1.1 million to repair bullet-proof windows and basic foundation work.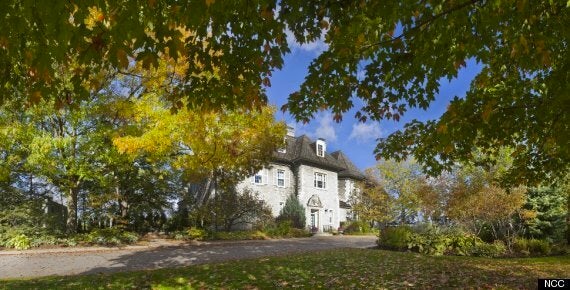 The grandest reimagining of the prime minister's estate is as a new 'White House' with a large working residence, and the PM's historical residence turned into a government guest house. It is also the most expensive scenario.
Based on a 2011 proposal, the prime minister would move into 100 Sussex Dr., the current home of the National Research Council. That building would be retrofit for security purposes — at an estimated cost of $355.9 million — and include office space for all of the Prime Minister's Office staff and 70 per cent of Privy Council Office employees.
It would come with a multi-storey parking garage at a cost of $55.3 million; a secure residence for the prime minister at $46.7 million; and total site security for another $103.8 million.
"Communicating the value of the investment will be a challenge," one NCC staffer wrote in the secret document.
However, that proposal has never been put in front of the PM. A source within the current PMO told HuffPost that Trudeau's office has been presented with options that ranged between $20 million to $250 million.
They have included building a new residence at 100 Sussex Dr., a new building on the grounds of the governor general's residence, or a new home near the Rockcliffe airport, about 10 kilometres from Parliament Hill.
Several options have featured a "safe haven/command centre" — like a Batcave or situation room in the White House — underneath 24 Sussex that includes a lower catwalk, marine evacuation program and intrusion-detection system at a cost of approximately $54 million.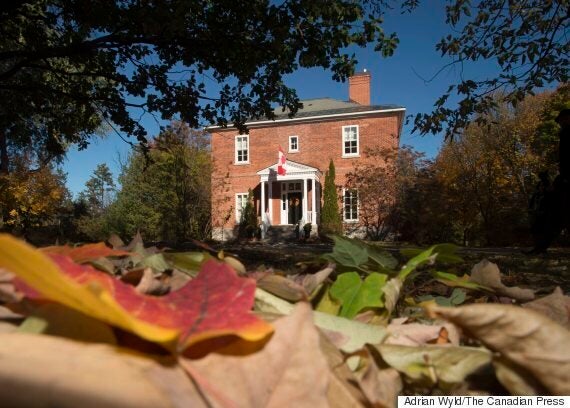 In December, one month after Justin Trudeau's government came to power, the PMO was presented with three options by the NCC, according to documents obtained through the Access to Information Act.
(Based on the advice of the RCMP and the national security adviser, Trudeau had already decided not to move his family into 24 Sussex. He chose, instead, to live at Rideau Cottage on the grounds of the governor general's home, far away from the street.)
Option A was an "upgrade" to 24 Sussex, with a renovation to the pool house and the addition of a security perimeter around the property. That would take more than two years to complete and cost $55.5 million — including $31.8 million for security, according to the NCC estimates.
Option B was a "reconstruction" that would take more than four years. It included a new building annex with a new pool, as well as a total security hardening of the main building. That price tag was $89 million: $56.3 million for construction and $32.7 million in security upgrades.
Option C was a totally new building that would also take four years or more to complete. The main building would be more expensive — $15.1 million as opposed to the $8.5 million from Option B — but it's not clear exactly why.
One source said the NCC presented a vision of a house open to the public for tours and a dining room large enough to hold state dinners. The cost for option C was $96.5 million: $63.8 million for construction and $32.7 million for security upgrades.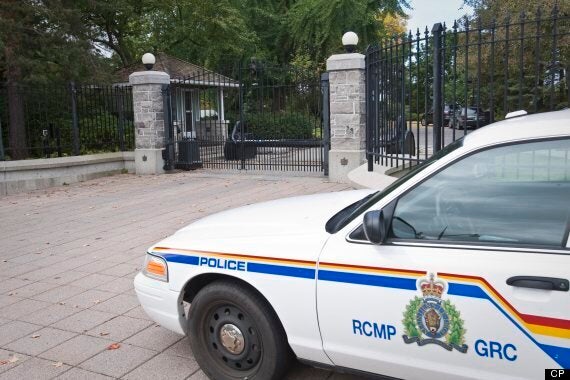 Options B and C proposed a new steel and concrete block structure to protect the home from major attacks, such as a truck bomb on the street, for example.
Two months later, a draft NCC report suggested bureaucrats prefered a version of option B at a cost of approximately $37.8 million. (That does not include the $10 million or so listed later for security features such as "blast resistance structure, walls, windows, doors.")
Among the cost breakdown:
$11.99 million for a new 7,500-foot structure to be connected to the main building and used as "private quarters thereby freeing the existing residence to accommodate the state and support functions"
$2.97 million on landscaping
$1.54 million on new plumbing, fire protection, and heating, ventilation and air conditioning
$1.2 million to renovate the inside of the home, including new kitchen cabinets.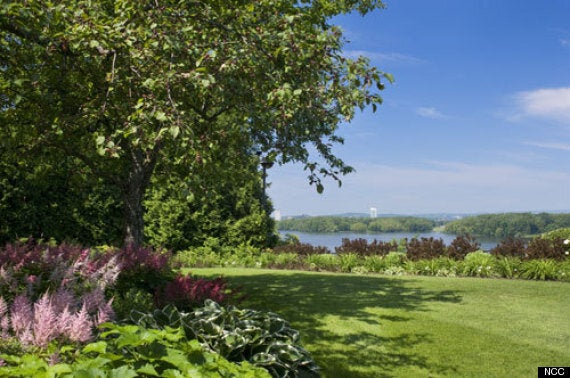 New geothermal wells
Replacing electrical transformers
Removal of asbestos in the plaster and mould in the home
Replacing windows and exterior doors
Redoing the roof
Adding a walk-in cooler.
Older documents, such as an estimate from 2008, noted that the NCC was proposing details such as:
$2,800 undercounter freezer
$6,000 walk-in cooler
$11,800 oven/steamer
$7,000 range
$7,200 dry pantry
Two dishwashers at $3,800 each
$3,500 for a china cabinet.
A source within the office told HuffPost that "these options were all rejected." As recently as 2 1/2 weeks ago, the NCC was still presenting options that ranged from $47 million to $150 million, the source said.
Trudeau spokeswoman Andrée-Lyne Hallé said Wednesday that no decision had been made on the types of renovations that will be undertaken.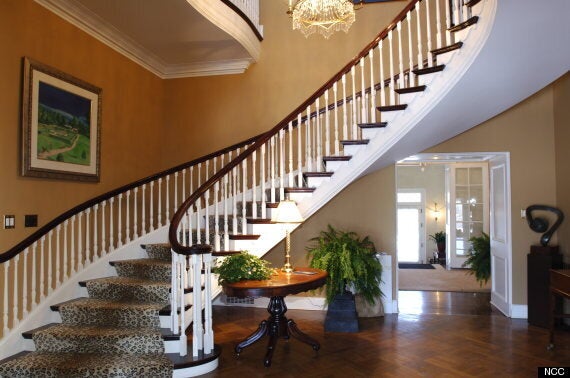 The NCC noted in several of the documents that since 24 Sussex is a heritage property, 30 per cent needs to be added to account for the costs of an architect and masonry workers who specialize in conservation.
It's also clear that costs will only grow the longer it takes for a decision on 24 Sussex.
In 2009, Conservative prime minister Stephen Harper's office was shown documents suggesting that if they held off repairs, the costs for those same upgrades a few years later would balloon.
For example, fixing the windows, doors, some stonework and foundation repairs was budgeted at $779,000 in 2009 but at $1.145 million in 2014. Renovating 24 Sussex with a new structural envelope was projected to cost $6.86 million in 2009, but $10.1 million in 2014.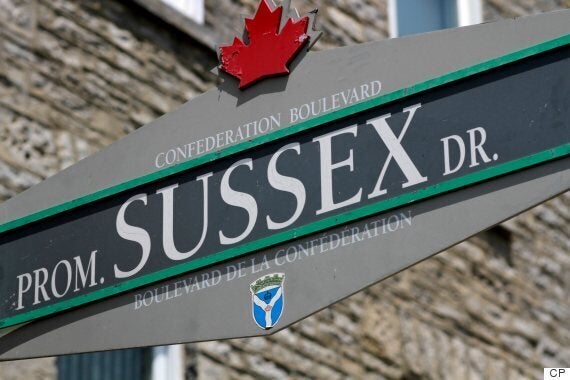 The state of the pool house is also a recurring theme in all the documents HuffPost reviewed.
The pool, built for Trudeau's father, Pierre Elliott Trudeau, in 1975 at a cost of approximately $200,000, was paid for private donors.
According to a report in The Globe and Mail earlier this year, the NCC recommended the complete replacement of the pool house because of "degradation." The NCC said the building needs new windows and doors as well as electrical, plumbing, lighting and filtration repairs.
In a 2011 document prepared for Harper's PMO, NCC staff proposed a $91.7 million retrofit of 24 Sussex Drive with new residential quarters. Listed under the disadvantages of the project was: "loss of pool."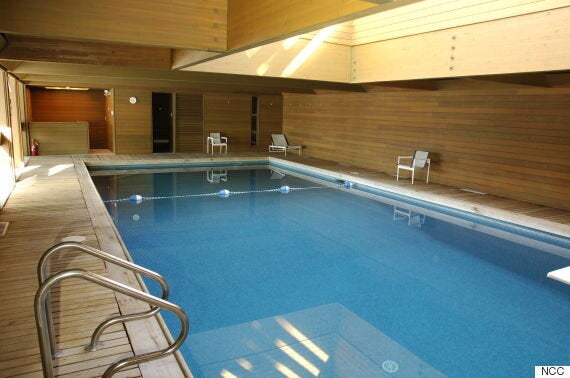 In emails from Feb. 9, 2016, the NCC's executive director of capital planning Stephen Willis asked what the cost of replacing the pool house would be without any new space added.
"With or without pool?" responded NCC architect Stephen Robertson.
"With pool," Willis wrote back.
Robertson said demolishing the pool house and building a new structure would cost almost $5.2 million — not including project management costs or the security features.
Replacing the pool itself was only $100,000.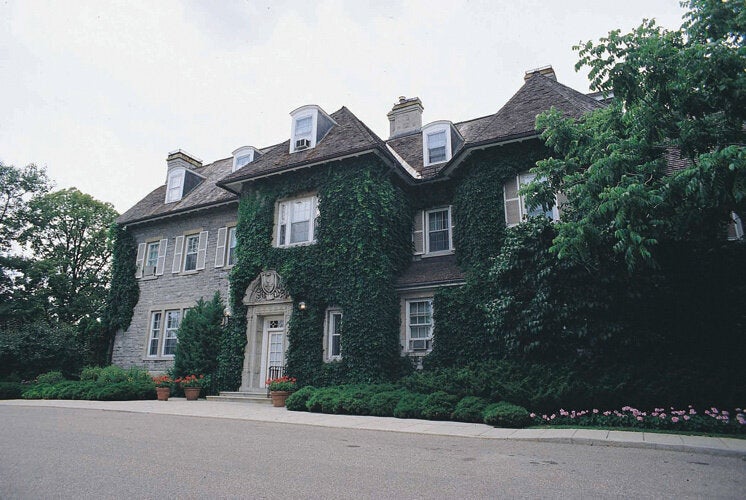 24 Sussex Drive: The PM's Residence
Popular in the Community