Nigel Wright, the former chief of staff for Prime Minister Stephen Harper, took the stand Wednesday as a Crown witness against former Conservative senator Mike Duffy.
Duffy has pleaded not guilty to 31 charges connected with his inappropriate Senate housing and living expenses, and a $90,000 payment Wright gave him to repay those costs.
On Wednesday, Wright testified he never told Harper who was paying Duffy's tab. But the lawyer's 426-page binder of emails released as part of the court proceeding revealed a lot more about what was happening in the Prime Minister's Office two years ago.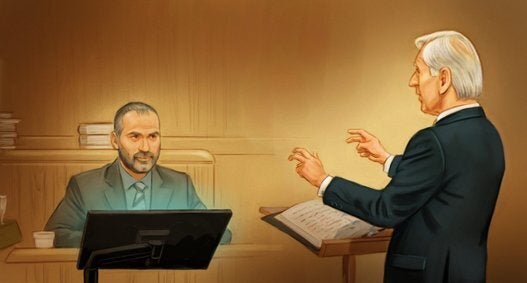 Mike Duffy Trial: Artist's Sketches