Spring is just around the corner and that means wedding season is soon to follow. Which means now's the time to start planning those bachelorette parties and bridal showers.
We get it. Planning a bridal shower can be stressful. It's a lot of different people in the same room - some might be meeting for the first time, you have to entertain and feed them and maybe even keep the whole shindig a surprise for the bride.
To take some of the edge off we compiled a list of 25 delicious finger food recipes from around the web. You'll find some classics like tarts and dips but with a twist. You'll also find a mix of sweet and savoury, as well as recipes suited to a variety of dietary needs (gluten-free, vegan, carnivores etc.) that'll have even the pickiest eaters reaching for seconds.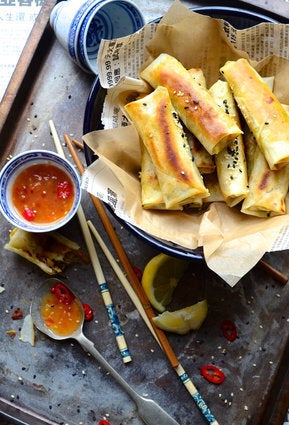 Finger Foods for a Bridal Shower