You may already be thinking about your Christmas dinner, especially if it's your job to come up with a menu this year.
While you can play it safe with traditional dishes like turkey and roast beef, we have several recipes that may be a little out of the box.
We've rounded up delicious appetizers (mostly with potatoes), full roasts and plenty of holiday-inspired bites — like a cheeseboard in the shape of a Christmas tree! If you're having guests over, trying out these recipes beforehand will give you some time to perfect them, or you can take the experimental way out and get some friends to help you cook. Either way, tummies will be full.
Below are 25 of our favourite recipes we would devour at any holiday dinner, so yes, feel free to invite us over this season!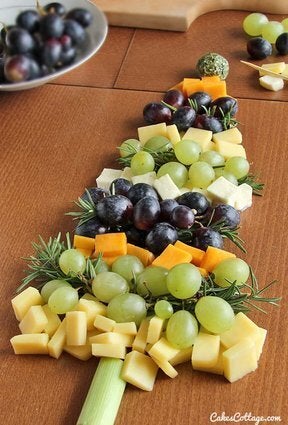 25 Christmas Dinner Ideas