Vegans often get a bad rap for having very limited meal options, but in reality there are hundreds of filling and delicious vegan options out there for everyone to enjoy.
Instead of loading up your fridge with bitter salad greens every time you try to eat healthy, opt for a few vegan dinners complete with healthy grains, protein-packed nuts and an assortment of nutrient-rich vegetables.
In the slideshow below, we've rounded up 25 vegan dinner ideas that are sure to keep you full all night long.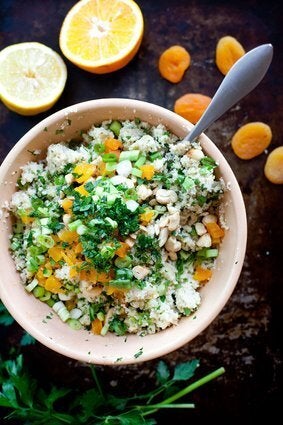 Vegan Dinner Ideas
If you're trying to get healthy and reduce your risk of heart disease you might want to consider switching to a vegan diet. Doctors say coronary artery disease is nearly non-existent on the plant-based diet, which is popular with people living in rural China and central Africa as well as the Papua highlanders in New Guinea and the Tarahumara Indians of northern Mexico.