The best way to end any Thanksgiving dinner — on Oct. 12 that is — is eating a slice (or two) of sweet, sweet pie.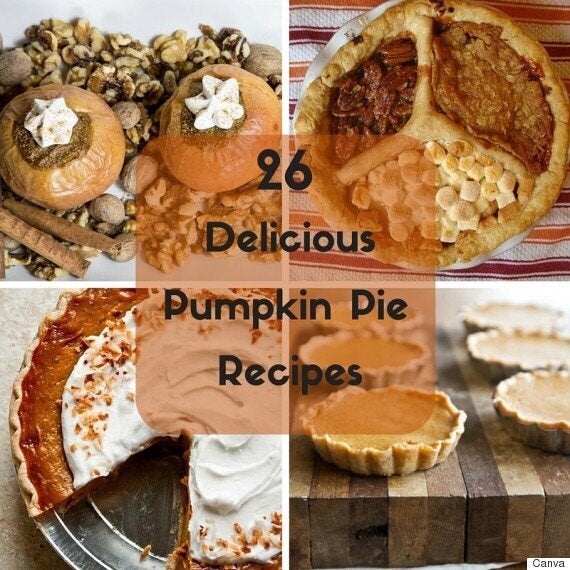 And we're not talking about just any fall pie, we mean the classic and the delicious pumpkin pie. There is no one way to make pumpkin pie this season — you will be happy to know recipes these days can cater anyone's needs. From no-bake solutions to vegan pies to a hefty use of sugar and chocolate, there really is a pie out there for everyone to devour.
Below, we selected 26 of our favourite pumpkin pie recipes for Thanksgiving using classic ingredients like pecan, cranberries and cream cheese toppings, as well as some unique ones like pears, yogurt and booze.
How do you like your pumpkin pie ... besides in your stomach? Let us know in the comments below.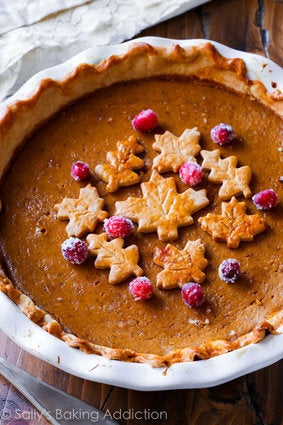 The Best Pumpkin Pie Recipes
Popular in the Community