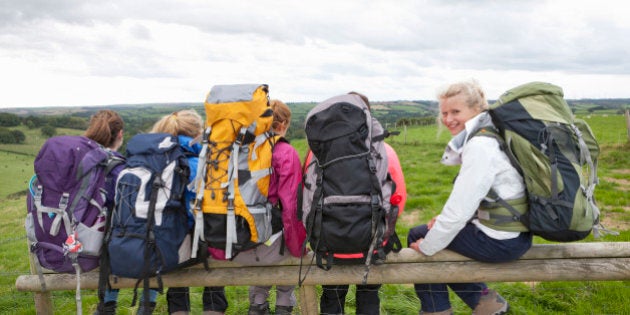 My boyfriend Kavi and I are not seasoned backpackers. We've both traveled a few countries in Europe and the Caribbean, and now we're traveling Asia-Pacific indefinitely. We're learning a lot about modern day backpacking and the rewarding sacrifices that come with living on a budget.
Here's what we're learning:
1.It's not that easy to meet people: Traveling on our own makes it more difficult to meet people, but I never thought it'd be this hard. Most backpackers are couples or traveling with an organized tour and stick to themselves.
2.Staring isn't rude; we learn more about a city: Our most meaningful moments have evolved by sitting and watching.
3.Travel slow: We spent seven nights in Ho Chi Minh City. I first told Kavi it was too much time and looking back I'm glad we did it. I got a better feel for the life of the city.
4.Travel, don't tour: When we get to a city, we pick up a map and walk around the centre. It's more rewarding to see the life of a city than sight-see.
5.Common sense is key: Where are you from? We get this question all the time from local vendors. It seems friendly, but often a vendor's first motive is to sell.
6.Reference recommendations lightly: Everyone will have their recommended must-sees, but then you're living someone else's adventure. Laos wasn't a highly recommended country, but we came anyway. We would have been missing a beautiful place.
7.Get a little uncomfortable: I was overwhelmed when we got to Ho Chi Minh City. The constant rush of scooters was scary, but once I got up the courage to cross the road, the city became fun to navigate.
8.Mix accommodation types: One night in a hostel in Hanoi was enough -- the smell of mothballs and a bare bed made me miss home. I'm not 18 anymore, but I'm also traveling on $23 a day, which means we have to mix hostels and hotels to brave the uncomfortable and embrace the comfortable.
9.Eat local for cheap food: Local food is cheaper and introduces you to cultural cuisine.
10. Eating street food is safe: The best food we've had in Vietnam is from street vendors. It's cooked in front of you and full of flavour.
11.Beer is cheaper than water and wiser than wine: Good wine is expensive. Cheap wine tastes like balsamic vinaigrette. Our new daily drink? 640ml bottles of local beer for $1.5-$2 each.
12. Bargain everything: Haggle accommodation, transportation and clothing and go half of the starting amount.
13.Get lazy about laundry: A few small bags of laundry take a day to get fresh and folded for a few dollars. Kavi hated doing laundry at home so it's a pleasure for us to hand our clothes to someone else.
14.Travel doesn't mean we're always happy: We have bad days and emotional moments just like at home. The same worry and fear I have as a person stays with me in any country we travel.
15.Get rest: I've had a sore throat since we arrived. I took medicine, but it didn't help, because I was constantly moving to fulfill a need of accomplishing something. The best medicine was staying in bed for two days to get better.
16. Don't feel guilty about going to the spa every day: We'll never have access to US$4 spa treatments again, unless we decide to live here.
17.Routine helps keep us regular: Visiting a city in Asia means new food and ultimately irregularity. Vietnamese eat pho every morning for breakfast, so we tried this out to get our systems in sync.
18.Shop without shopping: I love fashion, but I don't have the budget to shop. Instead I browse the markets and tell myself I'll come back to buy, only for us to leave the city and me to move onto another market.
19.A little accessory goes a long way: I always wear accessories, but traveling with a backpack means wearing less. I keep my style on the road with my favourite top hat-wearing skull earrings from Oman and orange-patterned scarf from Italy.
20. Save money by connecting to Wifi: South East Asia is incredibly connected. We go online to keep in touch with friends and family.
21.Wifi is more available than in Toronto: Any restaurant in Vietnam or Laos readily provides Wifi.
22.A TV is more important in Asia than Toronto: We didn't have TVs in Canada, but after a long day of travel, watching an old Hollywood movie is comforting.
23.Practice on a scooter, before driving it: Like learning to ride a bike, driving a scooter requires practice. I was a little naïve when I thought we'd scoot away like naturals.
24.Don't take infrastructure for granted: It's a treat to drive on a smooth, paved road. It took us two days to travel from Vietnam to Laos and it was a bumpy, winding, nauseous ride.
25.Routine is important: We're working and traveling, which means we have deadlines. Establishing a routine early in our travels has kept us disciplined.
26.Sending postcards is a meaningful way to keep in touch: We sent our first postcards from Hoi An to arrive in Canada within 15 days. Sending mail from the other side of the world reminds me of childhood pen pal days.
27.Staying in touch starts with us: We made the decision to travel. We made the first contact when we arrived and we make the effort to Skype, email and Facebook with friends and family to constantly stay in touch.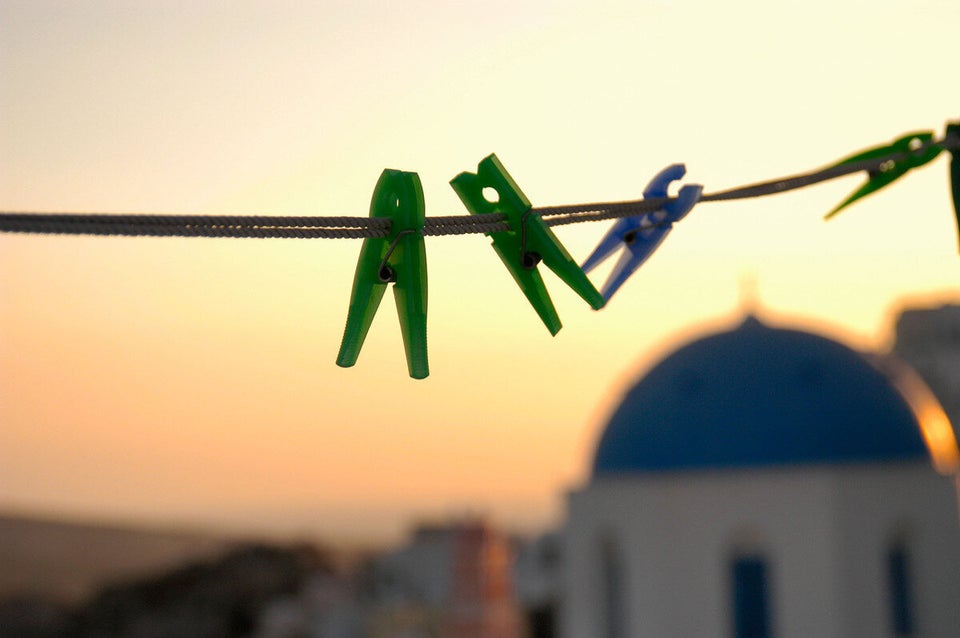 10 Things You Didn't Think You Needed While Backpacking
Popular in the Community