Fresh, fragrant basil is a summer herb staple. Not only is it great to munch on as a garnish, it can also be cooked into your favourite dishes like pasta, pizza and even sweets such as muffins.
In the slideshow below, we've rounded up 28 different ways to serve basil. From strawberry basil pops to mushrooms stuffed with cashew basil cream, these recipes show there's no limit to what you can pair with this flavourful herb.
When buying basil, you'll get the most bang for your buck by opting for a potted plant. Basil is a low maintenance herb, so as long as you water it lightly and provide it with sufficient sunlight, it should grow with ease. And the best part is basil grows better after some of its leaves are pinched off, so don't worry about pulling off a few leaves in the early stages of growth.
Have too much basil at home? Check out the slideshow below for some delicious recipes that will use up a big bunch.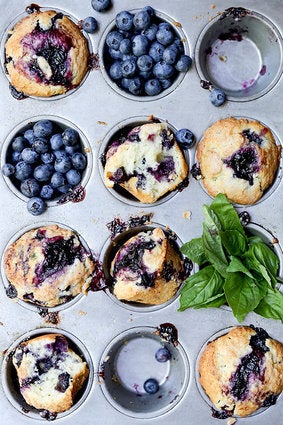 28 Basil Recipes
Popular in the Community