It's crunchy raw and can be salty pickled: radishes are one of the most versatile spring ingredients.
For types, you can experiment with everything from daikon to watermelon radishes to the cherry belle radishes (the red ones you see all the time).
If you're not a fan of the particularly spicy taste, roasting them, for example, can help change the flavour. And of course, radishes don't have to be the centrepiece of every meal — you can get away with a radish garnish or simple radish-infused sauce. One of our favourite things to do? Topping your tacos with a few cherry belle radishes.
Check out 28 of our favourite radish recipes from around the web, including a radish and avocado breakfast sandwich, bright radish salads and side dishes you can serve all summer long. How do you like your radishes? Let us know in the comments below: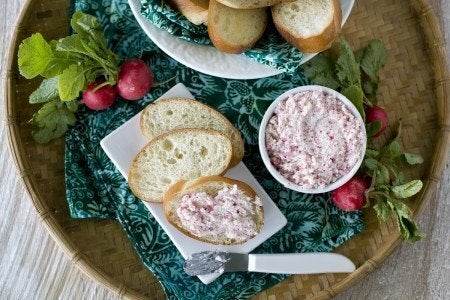 28 Radish Recipes For Summer