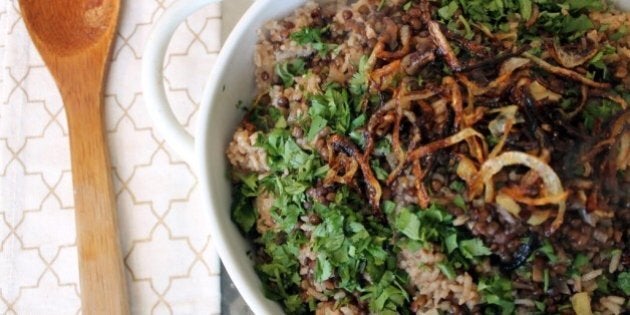 Rice bowls are often filled with protein like eggs or meat, but if you're a vegan, all the nutritional punch comes from lentils, vegetables and most likely, a vegan protein like tofu or tempeh.
Rice bowls are great not only because they are easy to assemble, but they also make great lunch options for the week. And if you're not a fan of white, brown or black rice, you can easily substitute the rice for cauliflower rice or quinoa (we've included some examples below).
In the slideshow below, we've rounded up 28 of our favourite vegan rice bowl recipes from Asian-inspired tofu bowls to curried vegetables with brown rice to tropical rice bowls with mango and coconut.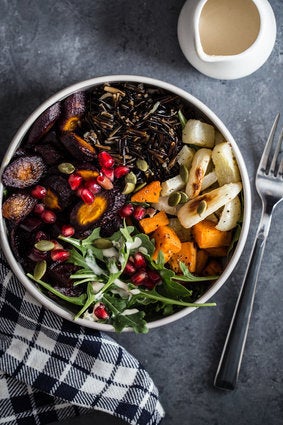 28 Vegan Rice Bowl Recipes
Popular in the Community