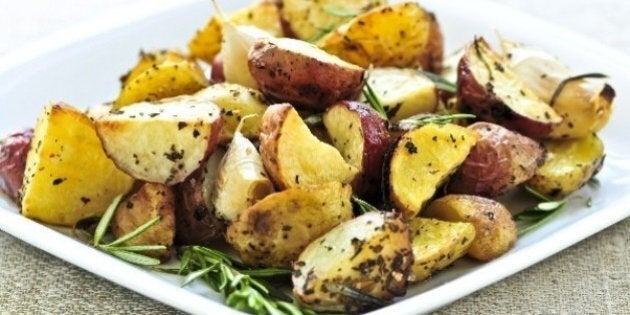 If you've been to a farm or fresh market recently, you might've noticed bite-sized potatoes being sold in batches. New potatoes are at the peak of their season, and whether you're a first-time cook or a master chef, they're a breeze to work with in the kitchen.
New potatoes make the perfect addition to salads and hor d'oeuvres since their natural sugars don't convert to starch when they are harvested, BBC Foods explains. But the best part? You can put down the peeler. New potatoes have an ultra-fine skin that should be washed instead of peeled.
And even though they're thin, those skins also serve as a source of fibre, as each vegetable contains over a gram. But don't limit your fibre intake to potato peels — according to the Dietitians of Canada, adults should aim for 25 to 38 grams of fibre a day.
Check out the slideshow below for 28 filling new potato recipes. Whether pan-roasted, boiled, barbecued or baked, these little nuggets of potato goodness are absolutely delicious. Have you tried cooking with new potatoes before? Let us know in the comments below.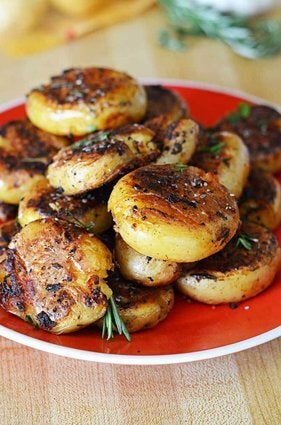 28 Ways To Make New Potatoes
Popular in the Community