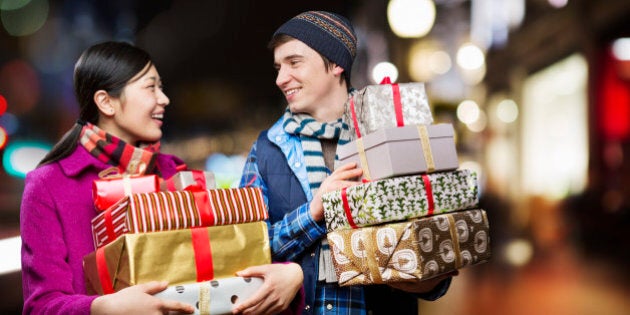 The holidays are one of my favorite times of years (that, and back to school -- nothing like the feeling of getting the family back into a routine again!). The fall leaves changing colors, the warm, cozy sweaters, candy cane lattes (a.k.a. another excuse to spend more time at Starbucks) and snuggly nights sitting indoors watching the snow fall and catching up on Scandal.
In addition to looking forward to the new season sights and sounds, I also love the holidays because they're an important distinction for me to look back at the year and what we accomplished at Parent Tested Parent Approved and anticipate what the following year will bring. As the seasons change, so does the way we shop for new products, market our businesses and spend time online, so I wanted to take a few minutes to keep your eyes focused on the holiday marketing trends that will shape your business this holiday season.
1. Brand loyalties are as flaky as snowflakes
Today's consumers are not as brand loyal as in previous years, spelling big opportunities for brands that want to reach new demographics or win over some of their competitor's business. According to a Think with Google study, over half of survey respondents said they're open to buying from new retailers, and 41 per cent actually did purchase from a new retailer in the previous year.
Takeaway: Brand loyalty isn't set in stone -- it's as flaky as the snowflakes you see outside. Take the time to conduct a review of your marketing collateral and your competitor's -- remove all branding from both and hand them to someone on your team. Ask them if they can immediately distinguish between the two and if so, you've got your brand voice and tone nailed down. If not, now's your opportunity to figure out what you want to be known for and win over those consumers open to new business.
2. Holiday shopping is starting earlier than before
Is it just me or do the holidays keep creeping up earlier and earlier every year? You can hear Christmas music playing on radios in November and so many stores I walk past in the mall have their holiday specials on from October! There's a reason why: today's consumers do their holiday shopping early -- even before Halloween! The study found that 48 per centof consumers did their shopping before or on Cyber Monday and a quarter had started holiday shopping before Halloween.
Takeaway: While the data doesn't single out when moms do their shopping, I'd bet they fall on either side of the extremes: very early (whenever they find one of those rare free moments I keep hearing people talk about) or very late (the day before the holidays, rushing around while the kids think I'm out "relaxing"). As consumer shopping patterns change, you have to be there at every step of the journey.
3. Big money, small screens.
I remember the days I had to lug around a huge purse to the mall so I could carry my shopping lists, different coupons and credit cards, plus flyers and brochures. Those days are gone. Today's holiday spenders are dishing out the cash via the small screens they carry around in their pocket -- no oversized suitcase-purse necessary.
Last year, almost a trillion dollars of all retail sales were influenced by searches made from mobile devices, and the number of people shopping on their mobile devices increased from 41 per cent to 53 per cent.
Takeaway: Launching a multi-channel campaign isn't a nice-to-have anymore, it's a must. Mobile isn't a trend but a way of life -- the dominant way of life. It's time to stop planning for desktop and scaling for mobile but thinking of our marketing campaigns the other way around -- starting with mobile (how will consumers see this on their mobile devices? Is it easy to navigate and easy to purchase) and then tailor for desktop devices.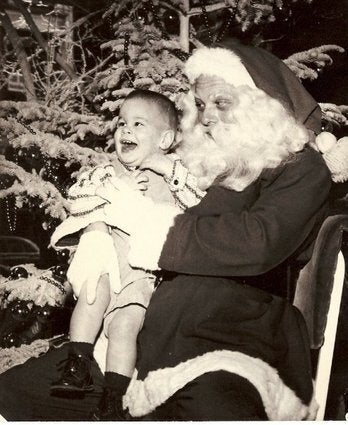 Family Takes Pictures With Santa Every Christmas For 60 Years