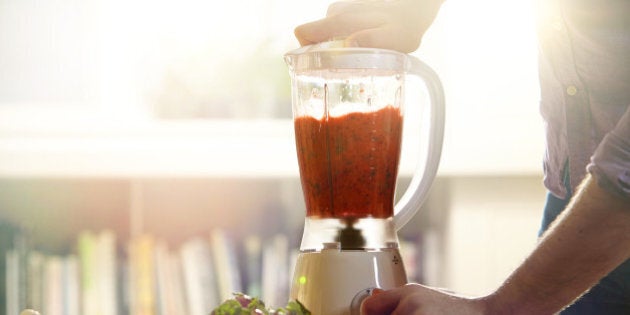 Forget stopping into a coffee shop for a bagel or a doughnut — start your day with a simple yet filling smoothie you can make in minutes.
Below, Imgur user fiucj shares eight smoothie recipes with three ingredients. From a basic blend of blueberries with almond milk and almond butter to more adventurous mix of red peppers, coconut oil and orange, the only thing missing is the ratios.
Fortunately, that's where we can help. Making the perfect smoothie can sometimes seem like an impossible task, but it really comes down to knowing your ingredients.
Adding a half a cup of water to a smoothie containing bananas will result in a thicker blend than if you were to add the same amount to a cup of blueberries. And if you are using chia seeds, make sure you ground them first.
For a single serving smoothie, a good rule of thumb is using a ratio of 1 cup of fruits to 3/4 cup of liquid to 2 Tbsp of fat and plenty of ice.
Be sure to listen and look at your blender while whipping up your drink. Wait until your blender is making a consistent sound for a minute or two to ensure you don't end up with chunks of fruit or ice in your beverage. Also, don't be afraid to stop the machine to add more water if the mix looks a little too thick.
What do you put in your morning smoothies? Let us know in the comments below.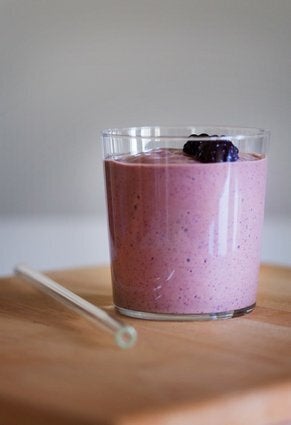 13 Vegetable Smoothies Your Kids Will Suck Back!