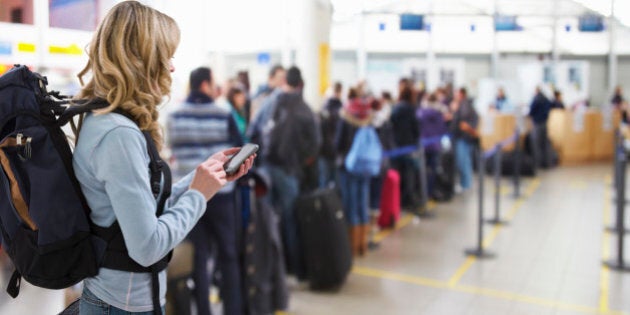 When I travelled to Peru last year, on the first solo trip of my life, I heard every caution in the book. People envisioned me getting robbed, maimed and worse. I knew I was going out of my comfort zone: from language, to culture, to transportation, to food. Plus, I had to figure it all out on my own. It's a little like stumbling around in the dark.
But then you have that candle moment, when a tiny flame shines light on a corner and you start to make sense of the room. That discovery and new understanding not only has incredible value -- it's fun! Seriously. If you let it, travel can transport you back into a child-like viewpoint where wonder is king.
Fast forward one year. Same continent, new destination: Argentina.
The plan was to start in Buenos Aires, the Paris of the south (a sprawling city of over 15 million), then travel north to Iguazu Falls (a series of breathtaking cascades running along Argentina's shared border with Brazil), before finishing off in Mendoza (land of the perfect Malbec grape).
In terms of what to do once you get there, Argentina holds unlimited possibilities. Here are my three top highlights:
1) Cook empanadas in Buenos Aires
For Argentina, and other countries I've travelled to, I love using Viator: pick a city, type of activity and browse through curated lists of activities. As a dedicated foodie, cooking classes are my favourite and a great spot to start in Buenos Aires.
(Disclosure: Viator provided me with two complimentary tours -- the wine tour and cooking class.)
I was welcomed into the home of a porteño (someone from Buenos Aires), with a generous glass of Malbec and two recipes on the menu: empanadas and a traditional beef stew. With just three of us in the kitchen, we chopped, measured and stirred our way to flavourful aromas. The chef explained the ingredients, relating them back to North American food we would know and recognize once we took the recipes home.
While learning to fold the perfect ribbon weave of each empanada pocket, we chatted about the best wines and were given recommendations for ones to look for in the store. It was a chance to practice Spanish and connect with someone who had intimate knowledge of his culture and people--not something you can get through the window of a tour bus.
2) Take a boat ride under Iguazu Falls
A four-hour plane ride from Buenos Aires, Iguazu Falls is a must. You only need a couple of nights in the area; the town is small and there isn't much to do besides visit the Falls.
Now, I've been to Niagara Falls more times than I can count; it doesn't compare. For one, they're set against a jungle backdrop with monkeys and butterflies and vibrant greens all around. Secondly, the guided tour goes through the whole park, exploring many in the series (there are hundreds of waterfalls, each one more captivating than the last). Lastly, I was miles closer to the action. When I came up to the largest, Garganta del Diablo (Devil's Throat), the platform literally had me standing on top of the falls.
For an extra fee, I opted for the boat ride, where a massive speedboat took me right up under the falls -- I could feel the water cascading down -- and then powered down the river. A rush worth every penny.
3) Cycle through the vineyards in Mendoza
Less than a two-hour flight from Buenos Aires is Mendoza, home to the famous Malbec, a deep, dark-coloured wine. Nestled in the foothills of the Andes, this city is beautifully set against the mountains with lush parks at every block to break up the density of buildings in the downtown core.
Though bus tours travel more ground, I opted for the bicycle tour that stopped at three wineries. It was a chance to admire the countryside and fruit trees -- and narrowly avoid the occasional barking dog -- in between stops. Each winery showcased their finest for our group to taste and let us wander through the vineyards and cellars, where the magic happens. Sipping wine among strangers, trying to understand what the guide describes as soft texture and prominent dark fruit flavors, was pretty close to foodie heaven.
Want to plan your own dream vacation to Argentina? Here's what you need to know before you go:
To board the plane, you must have proof of payment for this reciprocity fee -- a $92 USD entry fee for the country. Sign up for an account, fill in the information, print it off and BRING IT WITH YOU. You don't want to start your trip by racing around the airport trying to find a printer.
The Argentine Peso changes all the time, but currently it's about 7.3 Pesos to 1 Canadian Dollar (or 9.5 to 1 U.S. Dollar). Interesting fact: some travellers wait until they're in the country to obtain what's called a "blue dollar rate," which is an unofficial exchange of about 15 to 1 USD.
Transportation and safety
I felt safe throughout the country, but even locals in Buenos Aires wore backpacks on the front of their bodies, so I did the same. I kept purses and bags in front of me and was conscious of pulling out a phone or camera -- especially on the subway. Although it's a convenient and inexpensive way to get around, the subway is hot and humid. Taxis are also recommended (cheaper than here). However, have a good idea of where you're going so you can direct the driver so he doesn't take the long, scenic route to raise the price.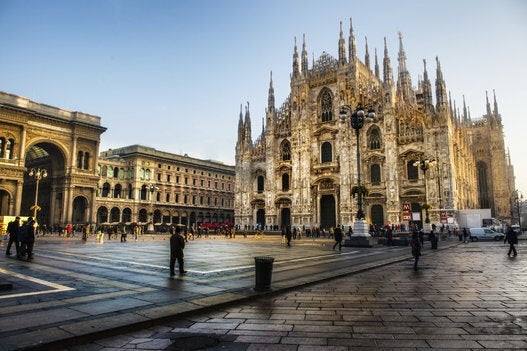 The Best Places To Travel To Each Month
Popular in the Community