A friend who just got back from an Alps-to-Amalfi trip to Italy came back staggered by the unmanageable heat, the massive crowds and the Fellini-esque sight of giant cruise ships plying the Grand Canal.
Crowds are not my thing, so I usually summer right here in Canada. Our summers may be short, but the weather's fine. It's a beautiful time to travel. And no matter where I go, I mix in some culinary tourism along the way. This summer I checked out a few cooking classes, from French pastry in Montreal to regional specialties in Vancouver.
My kitchen game needed a reset and besides, cooking classes are a fun way to find out more about a place, learn new techniques and meet new people -- all in a short period of time.
Just desserts in Old Montreal
I wandered into La Maison Christian Faure on Place Royale in Old Montreal and felt like I had landed somewhere far away. This chic patisserie, all thick stone walls, cozy tables, and a gorgeous display of elegant desserts, is like a flash of France right here in Canada.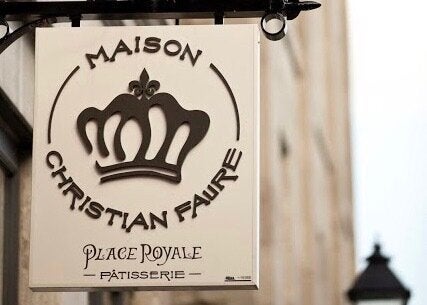 La Maison Christian Faure in Old Montreal. (Photo: Maison Christian Faure)
Everything is made in the downstairs atelier of the 300-year-old building at 355 Place Royale, across from the Pointe-À-Callière Museum. And upstairs, in the state-of-the-art professional pastry school, Lyon-born Chef Christian Faure gives "Serious Amateurs" classes for people whose day jobs are far from the kitchen.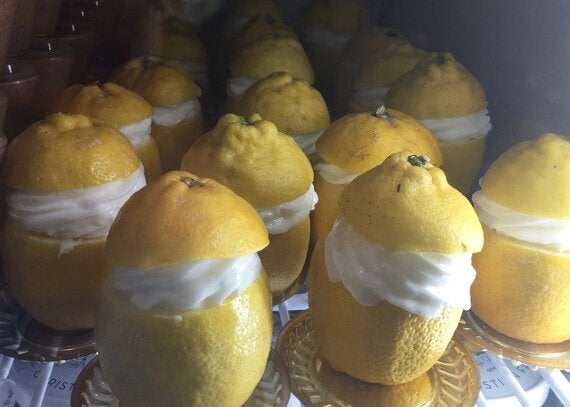 Lemon sorbets at the Maison Christian Faure. (Photo: Lin Stranberg)
With six hours of demos and hands-on preparation of iconic French desserts like éclairs, macarons, sorbets and even the towering croquembouche, this place is the real deal.
Sleepover and cookery in Prince Edward County
Foodie hotspot Prince Edward County is one of my favourite weekend getaways, and I found an ideal package at the Waring House Inn: an overnight stay, a meal or two, and a cooking class with local-born Chef Jordon McGinnis. I knew the historic property outside Picton would be a great base for exploring the County, with its wineries, art tours and the beaches of Sandbanks Provincial Park.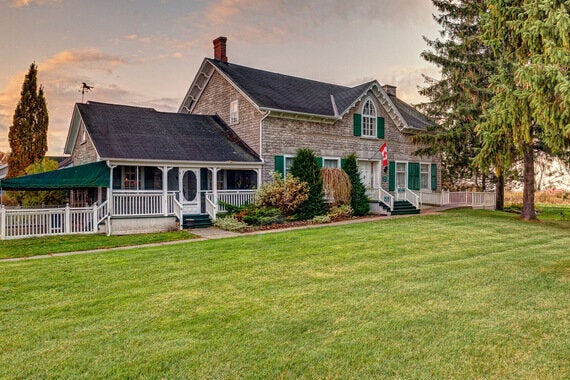 The Waring House Inn. (Photo: Waring House)
The Waring House cookery school and guest lodges are clustered near the original inn, an 1860s limestone farmhouse. I got a lodge room with a balcony, snagged a window table at the main restaurant, Amelia's Garden, and returned the next day for breakfast before class.
Our focus was grilling techniques, with sides for outdoor entertaining. Hands-on, we made buttermilk cornbread; warm asparagus with pancetta, pine nuts and leek; a divine potato salad and a sweet chile barbeque sauce. Then Chef Jordon demonstrated techniques for grilling maple-glazed salmon, sous-vide-prepped steak, and chicken with the sweet chile sauce: nothing fancy, just well-prepared and delicious.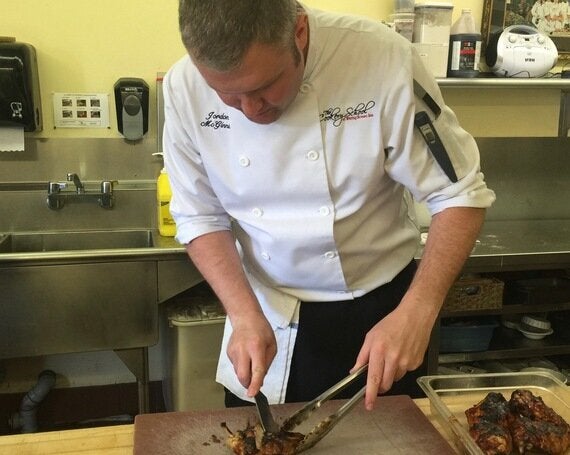 Chef Jordon Mcinnes at the Waring House cookery school. Photo: Lin Stranberg)
"We'll focus on ways you can look at average dishes and really improve them," he told us from the get-go. "The simpler a dish is, the harder it is. You don't have a lot of ingredients to hide behind."
We cooked in teams, two to a workstation, and learned a lot. This class was as relaxed and enjoyable as a weekend house party coming together to cook a Sunday lunch.
Regional cuisine in Vancouver
Vancouver, with its vibrant food and craft beer culture, has cooking classes galore. The Dirty Apron, a gourmet deli famous for its cooking school and best-selling cookbook, has dozens of hands-on classes every month, with many themed for couples, singles, kids or teens.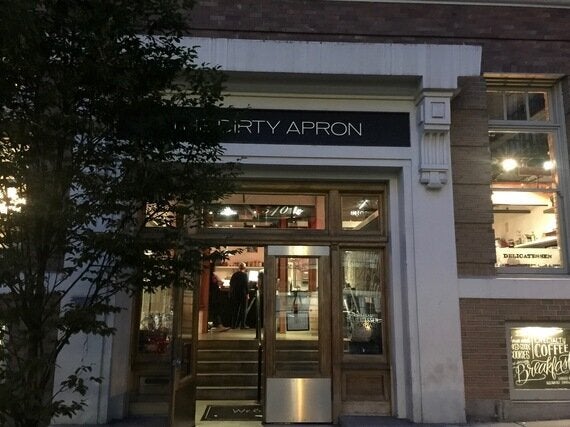 Friday night at The Dirty Apron. (Photo: Lin Stranberg)
I decided to take it easy with a new demo-and-dine class called "Friday Night Bites." And bonus: Chef David Robertson, the Dirty Apron's owner and cookbook author, teaches the class himself.
"It's got a smaller price point and is more relaxed. It's a great night out for people who don't want to cook, but would like to enjoy a few glasses of wine and a good dinner," he said.
Before the class, I caught the new "Picasso: The Artist and His Muses" show, on until Oct. 2 at the Vancouver Art Gallery, then strolled over to the Crosstown district.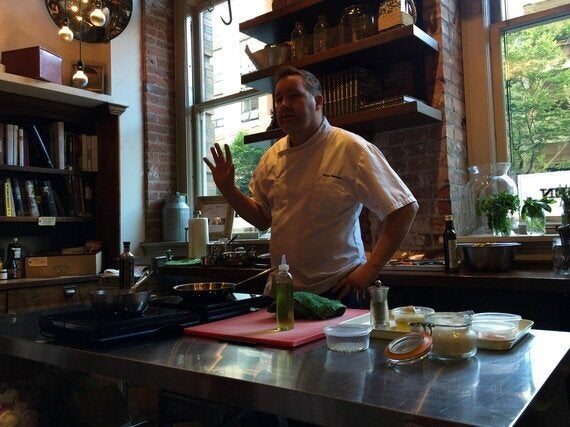 Chef David Robertson teaches his "Friday Night Bites" class. (Photo: Lin Stranberg)
When I took a seat at one of the Dirty Apron's communal tables, I was really ready to sit quietly and sample Chef David's fabulous food. But watching him wave his hands, talk, ask questions and dispense tips as he whipped up some of B.C.'s finest regional cuisine, like halibut cheeks, shellfish, even duck from the farms of the Fraser Valley, turned out to be as entertaining as watching a professional magician at a private party.
Follow HuffPost Canada Blogs on Facebook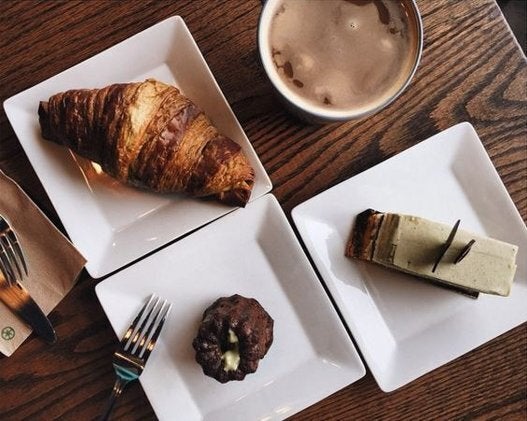 Best Bakeries In Canada