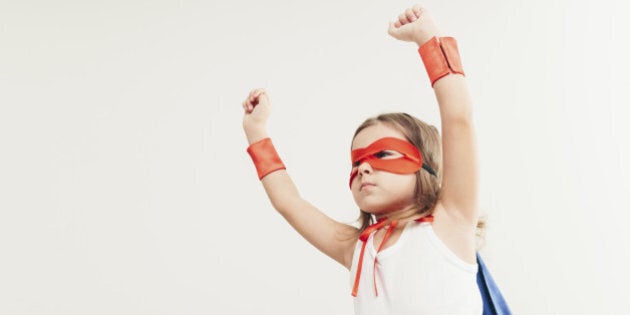 I have a confession to make... I'm a comic book nerd.
Yep. And for those of you who have the dubious fortune of following me on Twitter, you may have deduced this. You will know that at 8 p.m. every Monday I'm live-tweeting and generally fangirling about my favorite TV show (Gotham -- and if you're not watching it, you should be. It's all kinds of amazing. Anyways, I digress).
It struck me as interesting that I've become hooked on a Batman origin story, and I cast my mind back to 2008 when I became completely obsessed with the Dark Knight trilogy, Christopher Nolan's adaption of the caped crusader. I've recently found myself immersed in old comic books and Batman mythology with an insatiable urge for knowledge on the backstory. I've perused memorabilia online. And I may or may not have Googled "Comic Con Vancouver." Ahem.
And then it hit me. This is part of who I am.
You would think, wouldn't you, that after six years of personal development, therapy, spirituality and general soul-searching, that I would know myself pretty well by now. But it turns out that while sometimes you find yourself through meditation, there other moments when you realize who you are by watching your favourite TV show.
So here are three reasons why you should take a page from the fangirl book of truth and let your weirdo light shine bright.
My life is overall pretty fun, but I can honestly say I thoroughly look forward to my Monday nights at home watching the latest episode of my show and live tweeting with its cast and crew. Admittedly, I become giddy with excitement when the person I've just been watching on screen tweets me back in real time and talks to me about their character. Granted, this also speaks to the magic of social media -- but it's just so freaking cool! And I know that there's something out there that makes you giddy with excitement. So let you inner weirdo come out to play -- I promise you it's all kinds of awesome.
As someone who was severely bullied as a teen and called many incarnations of the word "geek," there's something incredibly liberating about owning it and saying to people, "Yes. That's who I am. And I love it." It's also relieves you of the pressure of pretending to be something -- or someone -- you're not. It's absolutely exhausting to put on a mask (that's not a Batman pun -- I promise) before you head out into the world. Why hide who you are? As corny as it may sound, there is only one of you. And if you're not being your true self, then you're doing this world a great disservice.
It leads you to your people
I've lost count of the amount of people I've talked to about our mutual love of all things Batman / Gotham. And perhaps it's because there is a strong community of people who love modern adaptations of comic book mythology, but I'm willing to bet you can find it too. Have a penchant for antique basket weaving? There's a local club, I bet you. Want to dress up as Maid Marion and scamper around in the forest citing medieval prose? There are people who love that as well, I'm sure of it. Whatever it is you're fascinated by, there will be a group out there who share the same interest.
So what are you waiting for? Go out there and get your weird on!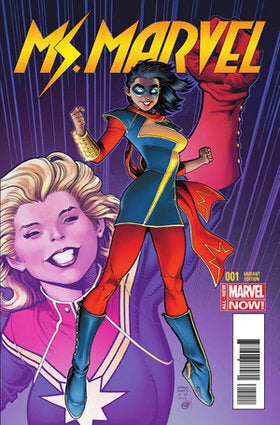 6 Unconventional Superheroes Who Have Broken Comic Book Stereotypes