During this time of year, chips and dip just won't cut it as a holiday appetizer.
Whether you're hosting or bringing a starter to a holiday potluck, it can be tempting to stick to the usual and serve hors d'oeuvres. However, your guests will truly be impressed if you whip up one of these delicious, bite-sized dishes.
In the slideshow below, we've rounded up 35 crowd-pleasing festive bites. From goat cheese balls to vegan walnut pâté and even bacon-covered dates, these canapés will satisfy everyone's cravings.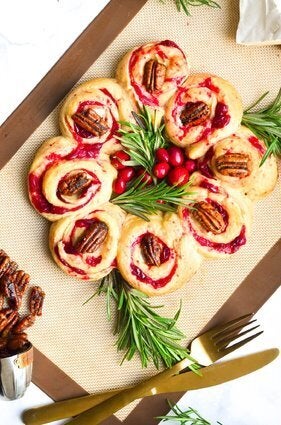 35 Holiday Appetizers