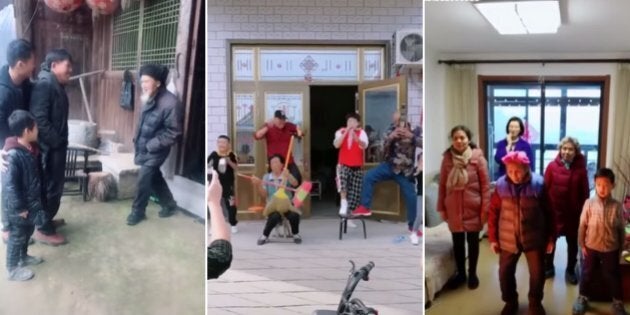 Hold onto your feelings, people. It's about to get extra mushy in here.
People have been filming short videos of their multi-generational families on the Chinese app TikTok — with an emphasis on the multi.
Each video starts with either a son or daughter on screen, calling for their dad or mom respectively. Then that dad or mom appears, and calls for their dad or mom. Then that parent calls for their parent, until four generations are standing together.
It's pretty awesome to watch. There are even a couple of performances at the end of the montage above.