The pace of cord-cutting nearly doubled in Canada in 2015, according to a new survey that shows Canadians are ahead of Americans when it comes to ditching cable TV.
Convergence Consulting reports that 190,000 Canadian households cancelled their cable or satellite subscriptions in 2015, an 81 per cent increase from the year before.
By the end of this year, 3.76 million Canadian households will be "cord-cutters" or "cord-nevers" (those who never subscribed to cable or satellite in the first place), more than one-quarter of all households. That's up from 3.1 million households in 2014.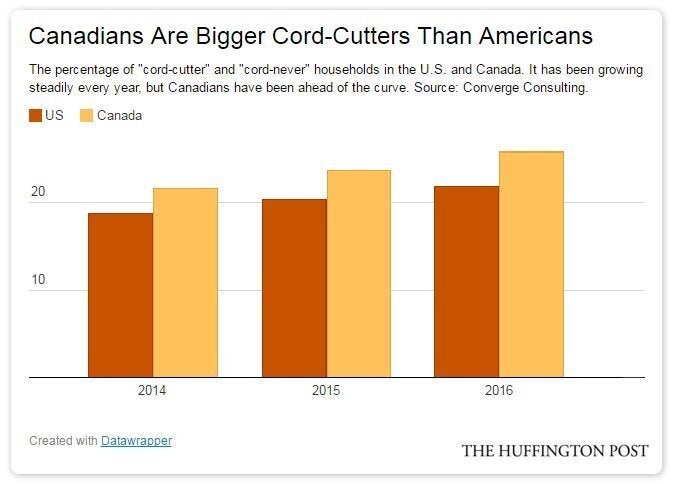 One factor making it easier for households to ditch cable is the arrival of Canadian competitors to Netflix, namely Rogers' Shomi service and Bell's CraveTV, both of which became available to all households last year.
Additionally, Rogers recently launched Sportsnet Now, a streaming service for live sports — something that has been lacking in the streaming world so far, along with live broadcast news.
It's all an attempt by Canada's biggest broadcasters to hold on to the revenue they've been losing to Netflix. And although neither Bell nor Rogers have yet broken out their streaming-TV earnings, so far streaming doesn't seem to be making up enough of the difference.
But Canadians may also be cutting the cord because cable TV prices are on the rise. Bell, Rogers, Shaw and Telus have all raised prices on TV services since the start of the year, CBC News recently reported.
As TV subscriptions decline, TV providers are trying to make up the difference by charging more to their remaining customers. The Convergence Consulting report shows that overall TV revenue, not including streaming, grew by 1 per cent in 2015, even as the number of TV subscribers fell.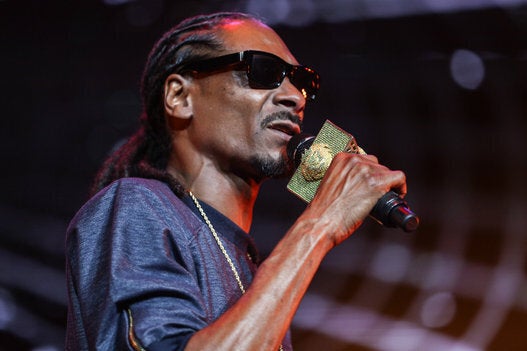 What's Good On Shomi and CraveTV in April 2016?
Popular in the Community