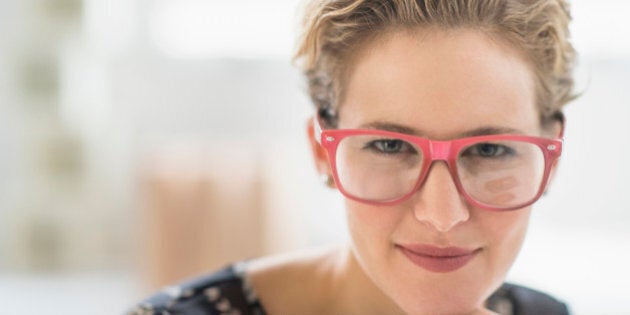 Women are busier than ever and new moms are often left feeling overwhelmed and not quite like themselves. So as a busy women on the go how do you keeping up with the latest trends? For so many Moms getting dressed in the morning is a dreaded act and is only made more difficult by the five minutes we are given to get ourselves ready for the day.
So how can mornings be made simpler? I always recommend a few key items that can be mixed and matched and will take you from the boardroom, to the playground, to dinner out in the evenings.
The perfect fitting jean -- Every season a new jean style emerges whether it's the skinny jean, or the wide trouser style jean, but a classic straight leg will never go out of style. Owning a dark denim, stretchy and comfortable high rise jeans is an essential for every woman. Look for a jean with a lot of stretch so whether you are bending down on the floor to play with your kids or running into a lunch meeting they will give you the comfort you need. The beauty of a dark denim jean is it can be mixed and matched. Add a high-heeled pump, or a pair of Converse running shoes for a more casual vibe. Dress it up with a tunic and leather jacket or down with a basic tee and scarf.
Basic black blazer -- Owning a fitted and tailored blazer will be the best item you ever purchased. Not only are structured jackets the perfect item to help whittle away at your waist but also a well-constructed jacket can take your boring t-shirt to the next level. Try rolling up the sleeves to get a more relaxed and chic approach to the basic black jacket. Don't love the look of a traditional blazer? My favourite is the knit blazers now available in stores. Stretchy and comfortable but with all the shape of a "traditional" jacket but in a fabulous and chic alternative.
Basic tees and tanks -- Owning several long sleeved and short-sleeved tees as well as some sleeveless tanks in various colours and lengths are a must for any woman's wardrobe. Not only can you wear a tank under a sheer printed blouse but often layering a tank under your clothing can smooth any unwanted lines or wrinkles, and who doesn't love that? When purchasing these basic items think about year round fabrics -- breathable, and easy to wash, this way you will extend the life of your basics. While you want to invest in a few fitted tees and tanks also consider the flowier styles, they are the perfect match to your skinny jeans or thick legging.
Accessories -- Accessorizing is one of the most difficult and often overlooked things for busy moms. The simple act of adding an accessory can not only finish off any outfit but is also the easiest way to make your "look" more current. Afraid of colour? Try adding a print or colour in an accessory. From a fabulous oversized scarf, to a simple long style necklace, or even a drop earring, have fun with your accessories and don't be afraid to try something new.
Follow HuffPost Canada Blogs on Facebook