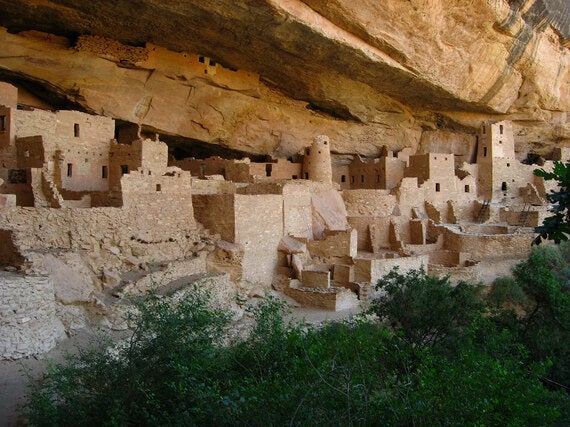 It's time to cancel your summer beach vacation and head to Colorado instead. Sure, Colorado shines in the winter months when its world-class ski resorts are covered in snow, but those who are in the know head to the Centennial State in summer too.
Colorado is overflowing with summer festivals, must-visit national parks and more outdoor adventure than you can cram into one vacation. These four not-so-obvious reasons why you should visit colorful Colorado when the weather's warm will make you want to rethink your summer vacation entirely.
You Can Explore Ancient Ruins
You don't have to travel to Peru's Machu Picchu or Rome's Colosseum to explore archaeological sites. Mesa Verde National Park offers visitors an unforgettable look into the lives and architecture of the Anasazi or Ancestral Pueblo people who inhabited this area of Colorado for 700 years. The park is home to roughly 5,000 archaeological sites and more than 600 ancient dwellings that span more than 80 square miles giving visitors a time-travel experience that can't be found anywhere else in the country.
You Can Leave Everything Behind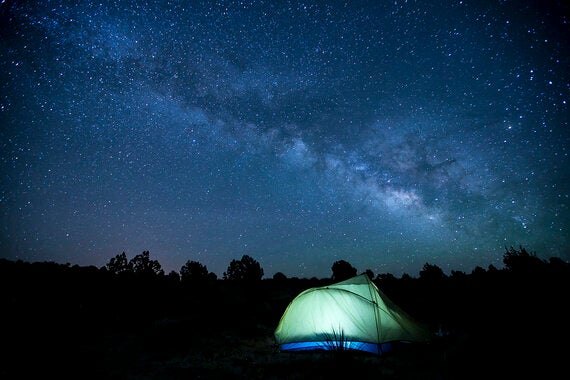 If you're looking for a summer getaway that will truly encourage you to unwind, there's no better place to wander than into the Colorado wilderness. The Centennial State is home to 42 campground-equipped state parks, hundreds of private campgrounds and 22 million acres of grasslands and national forest that invite you to leave all of your stresses behind. Wilderness backpacking excursions are some of the most adventurous ways to unplug, and you'll find a number wilderness campsites in the Flat Tops Wilderness Area, the Weminuche Wilderness Area, Roosevelt National Forest and other areas across the state.
You Can Cool Down in a Cave
Colorado is home to the unexpected, and the state's many caverns and caves are some of its most underrated natural wonders. Travelers can take a scenic gondola ride to Glenwood Springs' Glenwood Caverns to admire wide open caves with National Geographic-worthy rock formations.
More experienced cavers, equipped with the proper equipment and know-how, can explore the undeveloped caves at Rifle Falls State Park, White River National Forest and Dinosaur National Monument. Mountain peaks may draw thrill-seeking visitors to Colorado in winter, but it's the underground adventures that make summertime experiences just as memorable.
You Can Still Get in the Water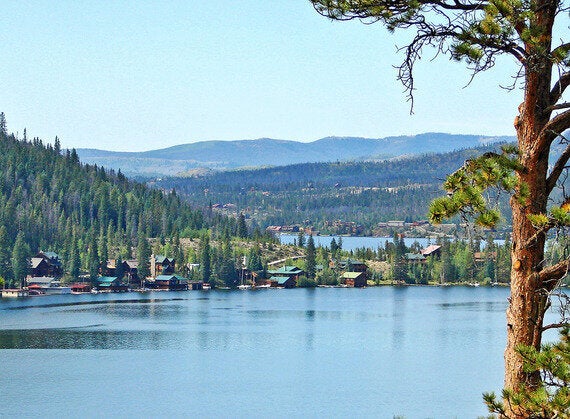 You don't have to head to the ocean to enjoy summertime fun on the water. Colorado is home to thousands of acres of water that welcome you to bring your swimsuit, paddleboard, kayak or even your boat. The lakes and reservoirs of Navajo State Park, the Blue Mesa Reservoir, and Jackson Lake State Park welcome boaters, tubers, waterskiers and all watersport enthusiasts.
Other bodies of water, like Lake Granby and the Colorado River are ideal for kayaks, canoes and whitewater rafting. Whether you're into fishing, sailing, swimming, wakeboarding or simply admiring the tranquility of a deep blue oasis in the heat of summer, Colorado is the place for your water-based adventures.
Those who have visited Colorado in the summer months know the Centennial State offers far more than winter fun. In addition to outdoor adventures, Colorado offers an abundance of summer food, beer, music and cultural festivals as well as nonstop action in its favorite cities and small towns.
Follow HuffPost Canada Blogs on Facebook