After the hustle and cheer of the holidays, it can be easy to fall into a slump. We're back to work, back to reality and, with the short days, many of us are missing the sunshine.
Seasonal Affective Disorder (SAD), a kind of depression thought to be caused by the lack of sunlight, affects 17 to 18 per cent of Canadians at some point in their lives. Around 2 to 3 per cent of those will experience some of the most difficult symptoms of the disorder. Even those of us who aren't affected by SAD may wish nothing more than to stay in bed and hibernate the winter away. I find it difficult to leave the covers, even with the promise of hot coffee.
But the truth is that life is still happening all around us. Our beautiful Canadian winters can be pretty great if we give them a chance. Here are four of my favourite ways to look at the bright side this season.
In Norway, it's tradition for groups of friends and family to spend some wintry time together in a rustic cabin in the mountains. There's no way that those of us from the land of ice and snow can let Norwegians have the lock on winter fun.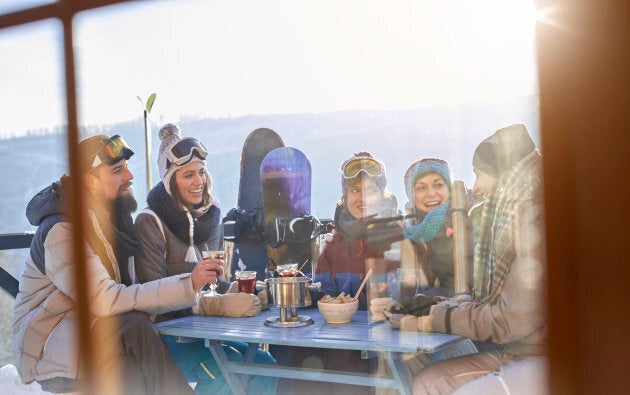 If you need some outdoor inspiration, just tap into #CanadaChat, where people across Canada recently posted incredible photos of places "off the beaten path" that gave me major FOMO. We live in a winter wonderland that leaves residents and tourists alike in awe. But it's much better enjoyed IRL than through the screen of your smartphone.
If you haven't heard of the word hygge yet, it's time to jump on the Scandinavian winter bandwagon.
Hygge is a Danish word that encompasses many things. It's that happy feeling you get drinking a warm cup of cocoa while watching softly falling snow. It's curling up with a good book in front of a roaring fire. It's also enjoying a winter meal with loved ones over flickering candlelight. It's basically all my favourite things, and something that Canadians do pretty well in our flannel and red mittens. So grab your loved ones, cozy up and bask in the hygge.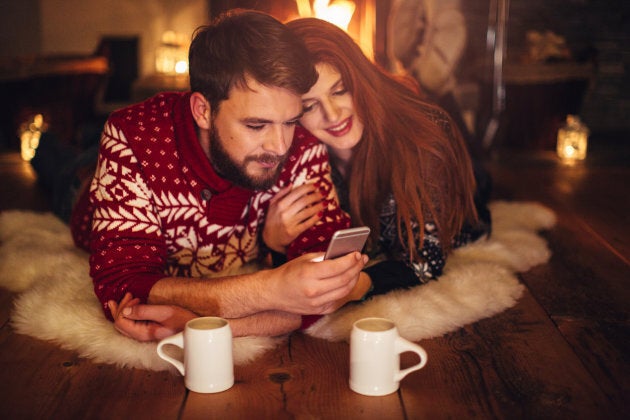 Reach out to your local community
If you're feeling lonely and isolated by the winter winds, there's a pretty good chance that other people are too. My mom works at a centre for the homeless in Halifax, where volunteers are at the heart of what they do. But after the generous hype of the holidays, many of those volunteers drop off. I know from what she's told me that your precious time could warm someone's heart- and yours in the process!
Reach out to your global community
Stuck inside for a snow day? If you live in Canada, it's bound to happen at some point. When it does, resist the urge to shop online or scroll mindlessly through your social media feeds.
Make this a winter to remember
Winter can be tough, but it can also be the time Canadians are at our best. We live in a country blessed with natural beauty and so many opportunities. This winter, I'm committed to making the most of them.
Follow HuffPost Canada Blogs on Facebook
Popular in the Community