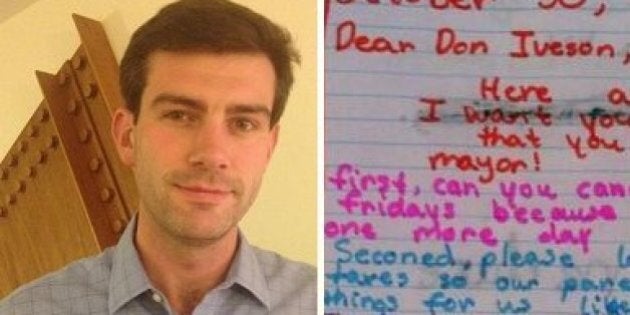 A grade four student has some words of wisdom for Edmonton's newly elected Mayor Don Iveson.
In an assignment given during a tutoring session, one child made a list of the changes Edmonton needs, such as making sure parents have more money for candy and cancelling school on Fridays.
The note, however, also included key issues such as poverty, property taxes, the environment, road safety and bullying.
The tutor, Charlotte Chan, tweeted the note to the mayor who responded directly:
Chan said the assignment was part of an English class teaching creative writing, and students had to come up with ideas that would improve living conditions in Edmonton.
"A great way to engage in student creativity is to deal with present and live issues," she said.
Full text of the note to Don Iveson:
October 30, 2013

Dear Don Iveson,

Here are 8 things I want you to do now that you are our new mayor!

First, can you cancel school on fridays because we kids want one more day less of school. Second, please lower the property taxes so our parents can buy more things for us like candy. Third, can you please make sure all the people in our city have money to live. (poor people) Fourth, can you make sure that everybody is happy at school because their might be bullies. Fith, can you please make cyber bullying elagle because it could possibly ruin somebody's life. Sixth, please make roads more safe because people could actually die from car crashes. Seventh, please make sure bus drivers are expert at driving causing if their was a terrible crash than... Uh oh. and last all of my eight things! Help the scientists discover a way to recycle more objects! Think Green! Not orange, or blue seriously think green!
Like this article? Follow our Facebook page

Or follow us on Twitter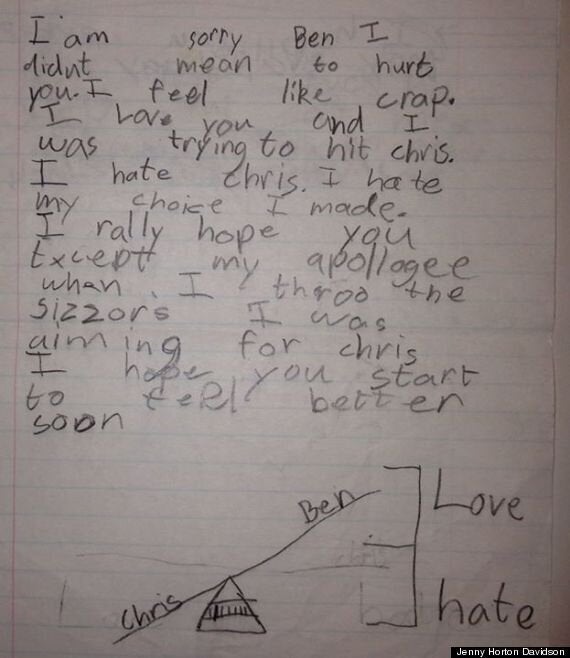 Cute Kid Notes