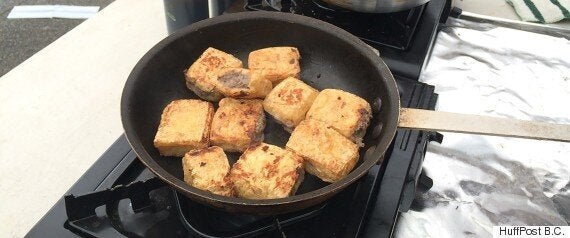 Food destined for the dumpster was turned into thousands of free lunches in Vancouver Wednesday.
The free feast, dubbed Feeding the 5,000 Vancouver, used food donated by local grocers because it was too misshapen or too close to its best-before date to sell in stores. All of the ingredients were safe to eat, noted Elaine Cheng, one of the organizers.
Volunteers and student chefs cooked up hamburgers, veggie rolls, and tofu squares for hundreds of people outside the Vancouver Art Gallery. Odd-shaped cucumbers, and other imperfect but perfectly good veggies were also being given away.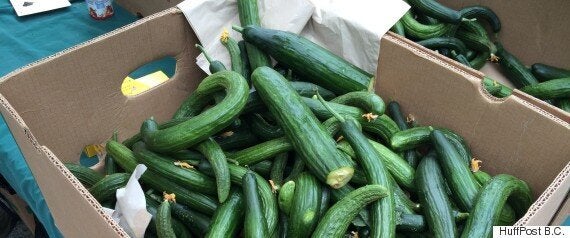 "We want people to realize that the food is going in the garbage when it's perfectly edible," said Jen Rustemeyer, who helped co-ordinate the lunch. She pointed out that families in Metro Vancouver waste nearly $700 a month on food that ends up in the trash.
"I think it's surprising to a lot of people, myself included, to see the amount of food that's being wasted and the great quality of the food," said Cheng. "I think Vancouver has a lot of potential to be better about this."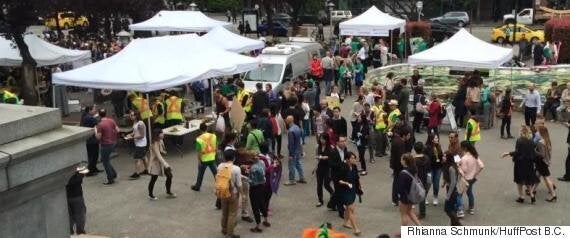 "I see what a great success [these lunches are] in Europe... so I think everyone has an opportunity to learn more about how to reduce food waste, especially in their own lives," says Cheng. "Everyone can take part in this."
The event comes on the heels of a landmark law in France Thursday, where grocery stores are now banned from wasting food. Instead, supermarkets must promise to donate unsold food to charities, or risk up to two years in jail and fines up to $100,000.
Unsold groceries that aren't safe for human consumption can be used for animal feed or farm compost.
In Canada, two grocery store chains (Real Canadian Superstore and no frills) recently began selling "Naturally Imperfect" produce at a reduced price to help curb food waste.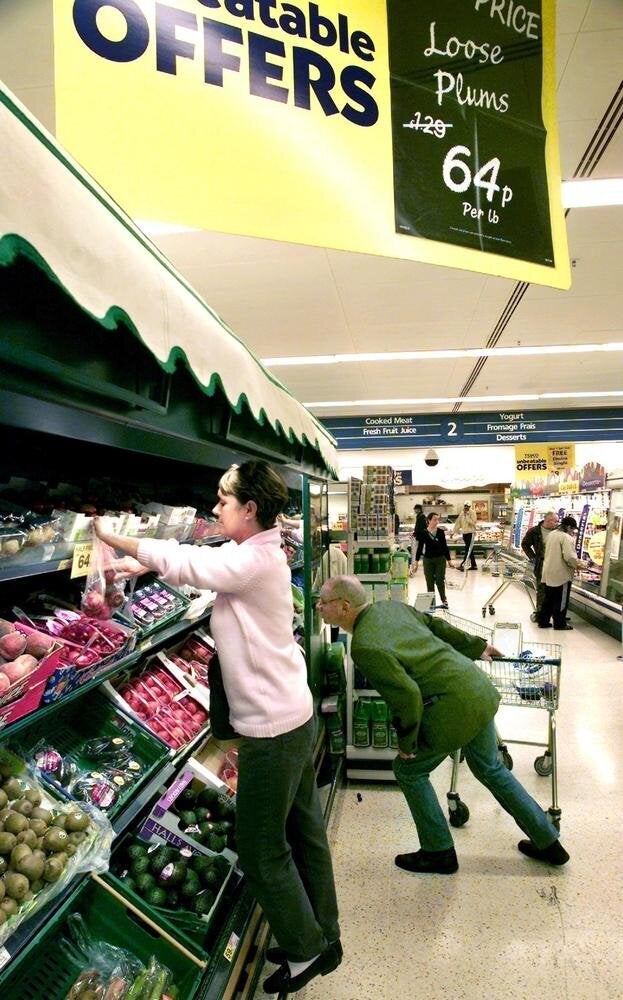 Food Waste: What You Can Do