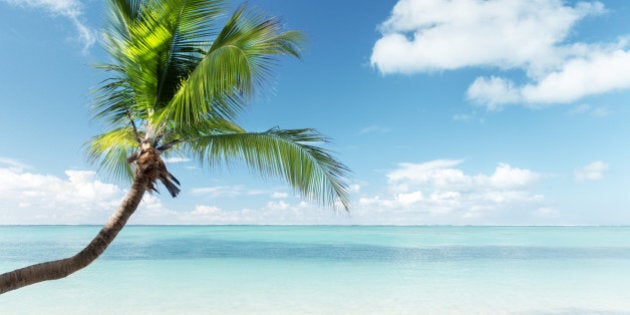 There's never been a time where education is more global. More and more, it's becoming an expectation by employers and grad schools to combine your degree with international experience.
"There are very compelling statistics that show study abroad students find employment quicker, receive higher salaries, and have better chances of admission into top grad schools," says Katie Idle from the Study and Go Abroad Fair, Canada's largest international university and student travel expo.
As a result, the question is no longer "Should I study abroad?", but rather "Where should I study abroad?. There are literally endless options; but UniversityHub has made it easy for you. Here are our top picks for where to study abroad in 2017. Meet schools from these destinations and more at this year's Study and Go Abroad Fair, happening March 1-5 in Vancouver, Montreal, and Toronto.
Pura Vida, Costa Rica. If you're passionate about environmental protection -- and love being outdoors -- then Costa Rica is the best place for you to study abroad. The University for Peace (UPEACE), an exhibitor at the Study and Go Abroad Fair, is located just outside the country capital of San Jose. It was established in 1980 by the United Nations, offering Master's and Doctoral degrees in environment and development, international law, and peace and conflict studies.
Costa Rica also offers some of the best add-on benefits of being a student. Not only do they have warm weather, pristine beaches, and great health-care, they also have world-class coffee -- one of the most important allies through a student's life.
If studying in an English-speaking country is more your cup of tea, then Ireland may be a great fit for you. Ireland is a very popular destination for Canadian students. The country offers a variety of internationally-renowned programs and world-class research opportunities. It's also one of the best destinations for entrepreneurship, with significant venture funding and accelerator programs available to startups.
With such a diverse range of educational opportunities, a great place to start to determine where you want to study is Education in Ireland. In fact, you can meet them in person at the Study and Go Abroad Fair, and you can sit down with them to map out all the options that suit you. Then, you can walk down a few booths and meet other schools at the event like Queen's University Belfast and National University of Ireland, Galway.
If you're more on the adventurous side, studying in China will be one of the best experiences of your life. If you're not so open-minded, perhaps China is exactly what you need. You'll learn about a country that has an immense impact on the global economy, an incredibly unique culture and language, and one of the world's top education systems. There are endless options of where and what to study in China, but we recommend starting with these two.
Beijing Jiaotong University (BJTU) -- affectionately known to locals as JiaoDa -- has 2,000 international students from over 100 countries. Due to its close proximation to China's "Silicon Valley" district of Beijing, the school is particularly well-known for its Software Engineering program.
Across the country is SKEMA Business School, is one of the fastest growing global business schools in the world. Their campus in China is located in beautiful Suzhou, a city west of Shanghai, widely known for its many canals, beautiful natural environment, and traditional gardens.
When we hear about the Caribbean, "academics" may be one of the last things that comes to mind. We tend to associate the group of islands with yoga retreats and all-inclusive resorts. But there's a very different type of Caribbean experience you have yet to encounter. With Canada having some of the toughest medical and law school acceptance rates in the world, students started to seek alternatives that still led to the same career outcomes.
"Every year, thousands of Canadians flock south to the Caribbean to study," says Idle. "It's a very popular destination for medical students looking to balance high-quality education and lifestyle. We have six Caribbean medical schools at our event."
We happened to catch up with a student who did a semester at The University of the West Indies (UWI) in Jamaica, also attending the expo. Here's what she had to say: "Don't study abroad at a place where you could work. Now that I work in an office in a city, I look back at my time at the UWI -- scuba diving, hiking, and island hopping -- and I'm forever grateful."
When it comes to studying abroad, Poland checks off all the boxes: extremely high-quality education, a rich culture and people, and optimal affordability. Poland's higher ed system offers an amazing mix of old and new. The country has some of the oldest universities in the world, such as Jagiellonian University in Cracow; but at the same time, the country has experienced tremendous growth in higher ed. The number of institutions has increased by five times over the last five years.
Poland is one of the few places in the world that maintains such a strong quality of education, while keeping costs low. University fees are extremely affordable, and typically no more than $5,000 per year. Average prices for a one bedroom apartment in the city are $700, and for a plate of pierogis at a good restaurant around $8.
Your gateway to studying abroad in Poland is the Ready, Study, Go! Poland organization, an association of the Ministry of Science and Higher Education. Use their Study Finder tool to see the best-fit universities for you.
Follow HuffPost Canada Blogs on Facebook
Popular in the Community