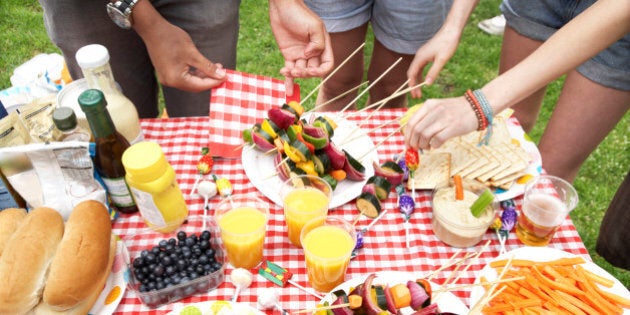 Barbecue season is officially here, which means grilling aficionados across the country are looking for better, bolder flavours to take their backyard gatherings to the next level.
There are 5 grilling flavour trends this summer selected by McCormick Canada's global team of chefs, food technologists and flavour experts. Here's how to make them work for you!
1. Seasoned Fruit and Veggie Steaks
Marinate your fruit and vegetables and use plenty of herbs and spices to bring out their natural flavours. Grill and top with yummy sprinklings of nuts, seeds and more to transform summer's fresh produce into delicious vegetarian mains or sides everyone will love.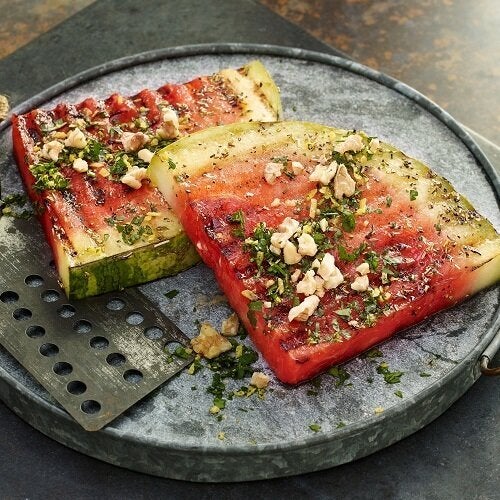 (Photo credit: McCormick Canada. Used with permission).
From fruity to fiery, jazz up your grilled meat, chicken, fish and seafood... and yes, even vegetables, with bold Brazilian flavours.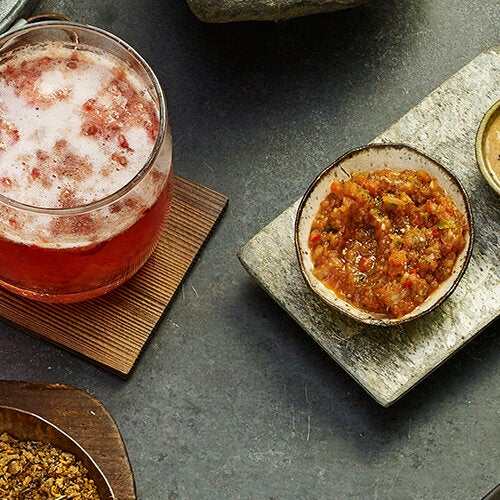 (Photo credit: McCormick Canada. Used with permission).
Chilis paired with the tang of vinegar or mustard go perfectly with the smoky flavour of the barbecue.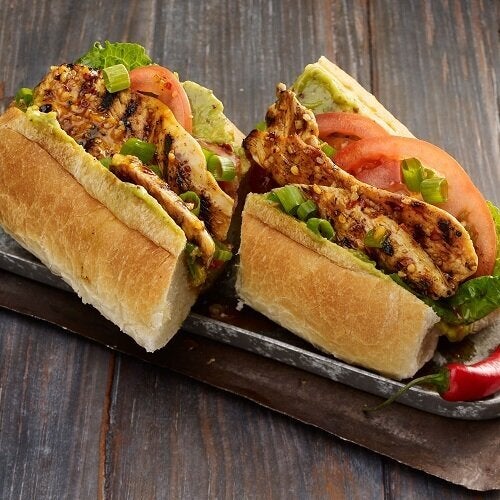 (Photo credit: McCormick Canada. Used with permission).
Intense spice rubs that caramelize the outside of your burger for phenomenal flavour.
Try a rub of dried thyme and sage to take your favourite chicken, turkey or lean beef burger to the next level!
Sweet, soy and spice combine to make zesty marinades and sauces.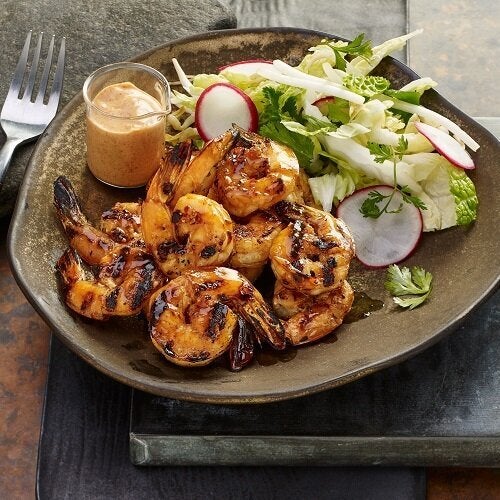 (Photo credit: McCormick Canada. Used with permission).
3 Tips to Make You King (or Queen) of the Grill
Barrie native and host of the hit TV show BBQ Crawl Danielle Bennett (aka Diva Q) believes that life is far too short for bad BBQ. Here are her top 3 tips for grilling success:
1. For all things BBQ, learn to cook by temperature not time. Having a digital thermometer is one of the best tools a BBQ or griller can own. Using a digital thermometer ensures your food is at the right temperature each and every time. Take the guesswork away and make it delicious goodness every time your grill.
2. Use BBQ sauce only in the last few minutes of grilling. By waiting till the last few minutes the sauce won't burn!
3. Have two sets of tongs & serving platters when working at the grill. One for handling the raw meats the other for handling cooked meats. Never cross contaminate your tools and grill safe.
What are your tried and true grilling tips and flavour combos? Join the conversation on Facebook at 80 Twenty Nutrition!
Disclosure: Christy collaborated with McCormick Canada in writing this article. All opinions are 100 percent Christy's own.
Follow HuffPost Canada Blogs on Facebook