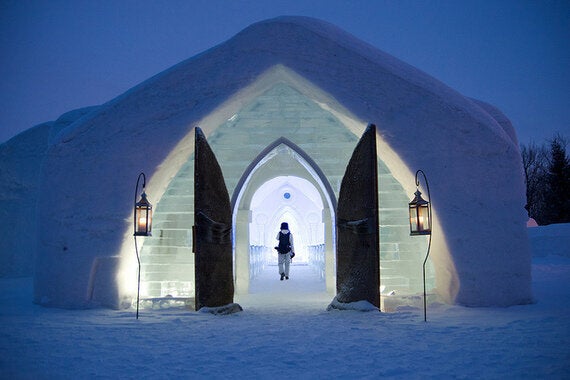 Many Canadians think sticking around the Great White North is the last thing they'd want to do on spring vacation. However, Canada is home to a slew of spring break destinations that will make you forget about palm trees and strawberry daiquiris in a matter of seconds. These five underrated Canadian spring break hot spots are ones that will make you brag about staying above the border this year.
Hotel de Glace -- Quebec City
Forego a sweaty and crowded trip to Disney World for an unforgettable visit to the Hotel de Glace in Quebec City. The iconic ice hotel offers spring break fun for the entire family with a dose of education on Canada's aboriginal groups too. The annual ice hotel features a skating rink, an ice slide, ice carvings, hot cocoa for the kids and those much-needed spring break cocktails served in ice glasses for the adults. Opt for an overnight stay while the hotel is open between Jan. 4 and March 28, or pay a visit for a small admission fee.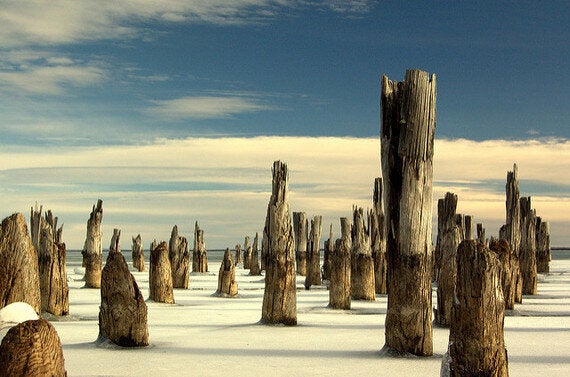 Nipigon, Ontario, is the closest town to the Lake Superior National Marine Conservation Area -- a conservation area on Lake Superior's northern shore. The lake is known for its frigid temperatures even in the summer months, but the frozen water turns into a playground for outdoor enthusiasts in winter. Visitors can winter camp in the Pukaskwa National Park of Canada and enjoy immediate access to some of the nation's most scenic snowmobiling, snowshoeing, dog sledding, ice fishing, winter hiking and more.
Winnipeg is a Canadian city that draws outdoor enthusiasts, foodies, hockey lovers, shoppers and so many more. The downtown Red and Assiniboine Rivers freeze in the winter months to form the world's longest naturally frozen skating trail, known as the Red River Mutual Trail. Visitors can spend days cruising along the expanse of frozen water, joining in on games of hockey, broomball and more. You can even dine outdoors along the river at RAW:almond, a restaurant at the fork of the rivers that's only open in winter.
George Street -- St. John's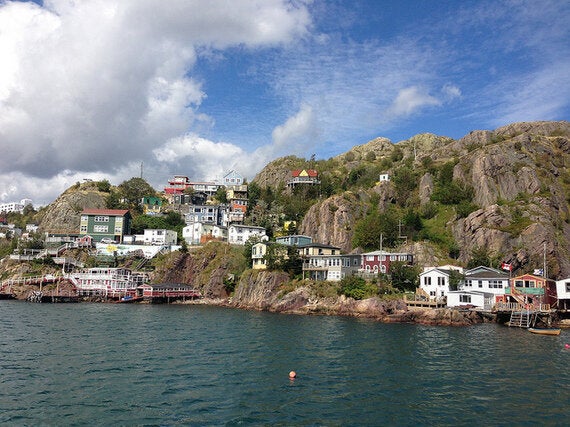 Have some party lovers in your spring break crowd? Forego a trip to Cancun for one to George Street in downtown St. John's. Newfoundland doesn't scream "spring break destination," but those who have visited know that it's the perfect place for those seeking a hip urban feel with a dose of history and some of the world's most stunning winter scenery. George Street's happening bar scene comes even more alive when the college students are on break, which means you can enjoy your share of spring break cocktails too.
Hankin-Evelyn Backcountry Ski Area -- Smithers
Backcountry skiers and snowboarders will find the little-known Hankin-Evelyn Backcountry Ski Area in Smithers, British Columbia, far more fun (and less crowded) than B.C.'s famed resorts. The tiny town of Smithers, with a population of 5,400, is home to one of the most unique backcountry ski experiences on the planet. The Hankin-Evelyn Backcountry Ski Area features a warming hut, cut runs and zero ski lifts. Backcountry beginners can stick to the winding lower runs while experts head to the steeps and open bowls of Hankin Mountain. For those who aren't ready for the backcountry, nearby Hudson Bay Mountain offers lift-served slopes that don't involve dodging hordes of spring break tourists.