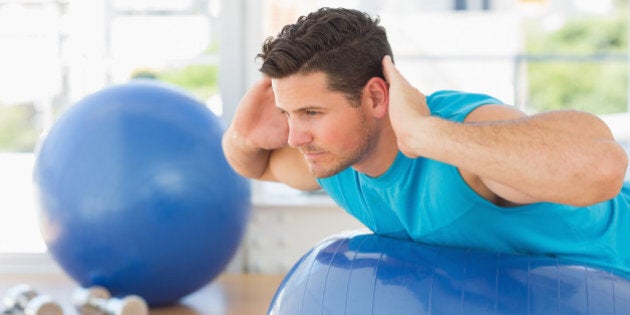 Recent studies indicate that people living with HIV have an increased risk of developing cardiovascular disease. Evidence shows that people living with HIV are twice as likely to have an acute myocardial infarction, are 1.2 times more likely to have a stroke, and are 4.5 times more likely to die from sudden cardiac death than those not living with HIV. Although a number of pharmacological strategies under investigation should help minimize this risk, behavioral interventions, such as physical activity and exercise, also can lower the risk.
However, as with anyone living with a chronic disease, questions will arise whether or not it is safe to exercise with HIV. The answer is YES. Exercise not only promotes healthy living, it is one of the best ways to deal with many of the symptoms of HIV. In fact, all professional associations encourage exercise for people living with HIV. The benefits of regular exercise can help:
Maintain cardiovascular and musculoskeletal fitness or restore function previously lost to disuse and illness;
Maintain a healthy weight and improve body composition;
Improve appetite;
Manage blood sugar, fats, cholesterol and blood pressure levels;
Help reduce fat for people with HIV-related fatty deposits (lipodystrophy);
Nourish and strengthen muscles and bones, which can help increase endurance and reduce the fatigue that people living with HIV often experience.
Regular physical activity is vital to physical and emotional health. It can also be fun and improve cardiorespiratory fitness. Having HIV, however, can make it difficult to enjoy an active lifestyle. Some may never have been very active in the first place, or they may have given up activities because of their condition or type of treatment. Despite any barriers, the important thing now is start exercising.
Today, the question is not, "Should I exercise?" but rather, "What kind of exercise program is right for me?"
Use these guidelines to help you get started or renew your exercise regimen:
Follow orders. Check with your doctor before starting an exercise program and follow up with your doctor if you sense anything abnormal. Symptoms such as dizziness, new numbness, vomiting, diarrhea, newly swollen joints, bleeding, or pain are reasons to stop a workout until speaking with your doctor. Refrain from exercise if you are ever sick or have a fever.
Ease in. While you will want to aim for at least 2-1/2 hours per week of moderate-intensity exercise (endurance), if you haven't exercised in a while, it is important to modify your former exercise program as needed. For those who have never exercised before, start slowly and don't overdo it.
Set (and meet) goals. It helps to set an exercise goal and engage others in your goal to keep you accountable. Set mini goals as you work toward your overall goal, and reward yourself when you meet them to help you stay motivated.
Mix it up. Diversify your exercise routine and take part in activities that make working out fun. Any kind of aerobic, resistance, balance and flexibility activities can contribute to your overall health. If you find yourself becoming bored, or you're no longer challenging yourself, add in a competitive factor or work with a trainer to help push you through any mental or physical barriers.
Check in with yourself. Be aware of the intensity and duration of your workouts and make sure you're not overdoing it. Avoid pain, and don't go so hard that you experience extreme, sustained shortness of breath or dizziness/light headedness. If you ever begin bleeding, stop exercising immediately.
Exercise is one of the most important behaviors we can engage in to improve our overall health. Commit to an exercise goal that will help you live a healthier life with HIV.
A note to healthcare providers: Research indicates that actually writing a prescription for exercise can improve your patient's behavior. First, however, it's helpful to assess the patient's current habits and desire to change those habits. After assessing the patient, you can tailor your prescription to his or her current level of exercise and motivation. For example, for patients who are sedentary, your prescription can include information on initiating moderate intensity exercise for 20 minutes, two to three times a week. Examples of this include walking at a fast pace (perhaps with a pet or support person), but should also include some strength and flexibility recommendations as well.
As you conduct your assessment, review the guidelines above with the patient and set up a mutually agreed upon plan for follow-up. Consider asking members of your team (nurses, medical assistants, case managers, dieticians, and even pharmacists) to inquire about the exercise regimen with the patient to help reinforce its importance.
Follow HuffPost Canada Blogs on Facebook
Popular in the Community