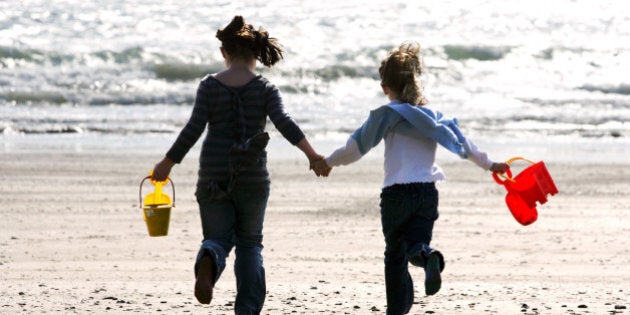 For millions of children around the world, life can be a daily struggle. From managing a disability, to overcoming cyberbullying, to escaping conflict, children face challenges many adults couldn't even imagine. But the lucky ones don't have to go through it alone.
Meet five sets of friends who remind us what giving truly means.
1) Usher and Mampatchi, Guinea Bissau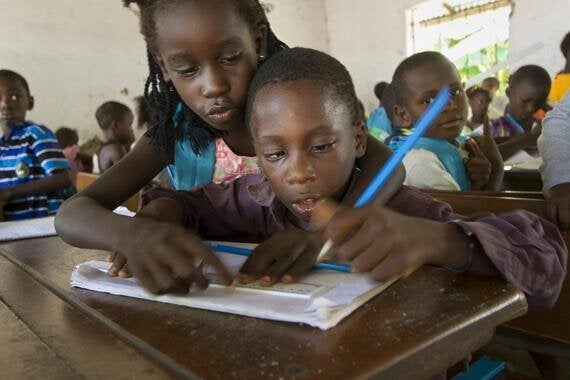 Usher, 7, was born in the village of Ponta Nova, Guinea Bissau. He has a physical disability. Children with disabilities are less likely to attend school or access medical services, and are at greater risk of physical abuse, among other risks. That might have been Usher's fate were it not for the UNICEF Child Friendly School he attends, and for Mampatchi, his best friend at the school. "She sits with me. Sometimes she helps me write," says Usher.
With his teacher's support, and the constant help and encouragement of Mampatchi, Usher has been welcomed into the school with open arms. He is able to learn as an equal alongside his peers. Thanks to his best friend, Usher's future is promising to be a bright one.
2) Jessica and Winny, Brazil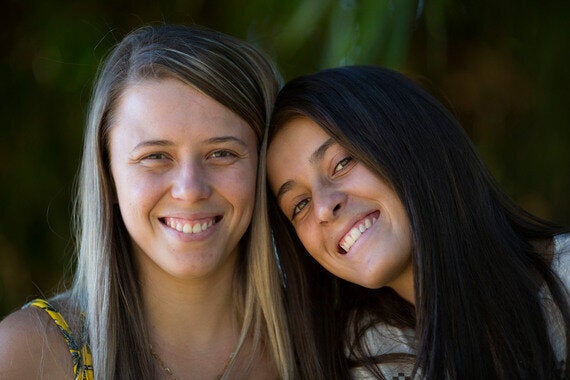 When inappropriate pictures from her mobile phone were stolen and shared throughout her school, Jessica, 20, found herself the victim of cyberbullying, social isolation and embarrassment. "When I walked into the building...everyone was looking at me and they laughed at me," she said. "I didn't go out of the classroom during recess to avoid crying in front of people. A lot of my girlfriends helped me during this time, like Winnie."
Winnie, 17, stood by Jessica when other students were making fun of her. "She treated me as if nothing happened," said Jessica. "It feels so good when people make an effort to try to help us face a tough situation."
Winny not only supported her friend, but she also became an advocate against online sexual exploitation and cyberbullying, and was a finalist of UNICEF's Safe Surf Campaign.
"I come from a big family and we are all very close, so that if one of us is suffering then the others do too," said Winny. "I guess that dynamic goes with me into society too, and with my friends at school."
3) Mercy, Martu, Justina and Harris, Liberia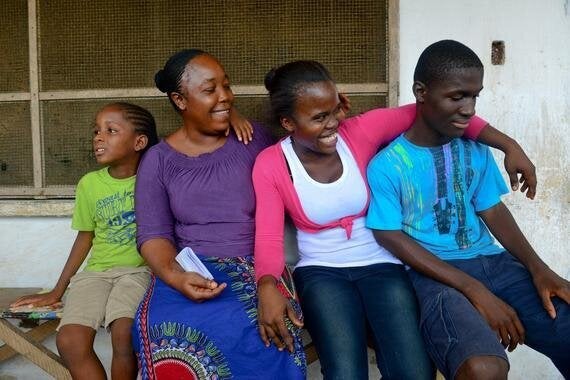 When her long-time best friend passed away from Ebola, Martu Weefor knew she had to help the children left behind. Mercy and Harris's father had already passed away years before, but now Ebola left them orphaned.
Justina King had served as their caregiver while the children stayed at an interim care centre for children exposed to Ebola. UNICEF helped train Justina and the centre's other workers - who were themselves Ebola survivors - to closely monitor patients for any symptoms. Once discharged, Martu made the big decision to become their permanent foster mother, and committed to giving her best friend's children a permanent home, and hope for a better future.
4) Mohammad, Sanna, and Fodaoi, Gambia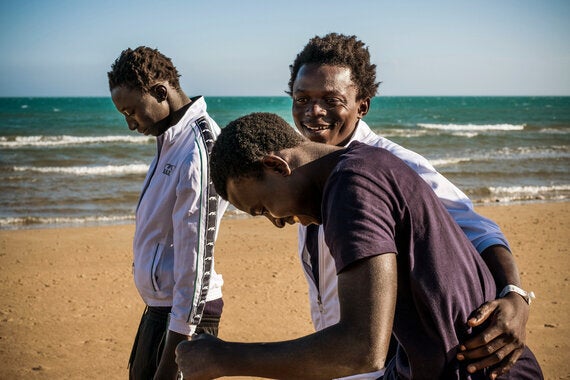 Fodaoi, Mohammad, and Sanna walk the beaches of Sicily during an outing from the UNICEF-supported reception centre where they're staying, which also doubles as a lodging station for unaccompanied minors. The boys, originally from Gambia, took a boat together from Libya to Italy in search of a better life. They were fleeing political persecution and pre-election violence. The three friends created a crew called "Do it or die."
"We risked our lives to come here," said Mohammad, 17. "We crossed a sea. We knew it is not safe, so we sacrificed. We do it, or we die."
The journey was harrowing. From being beaten at checkpoints in Niger, to seeing corpses in the vast deserts of Libya of others who had failed before them, to having their boat sink and being rescued by the Italian Marines, these three friends gave it - and each other - their all. Now they are helping each other adjust to their new lives.
5) Kinan Kadouni and Syrian boy, Greece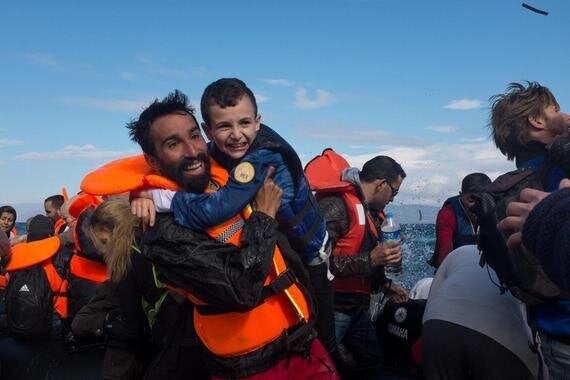 Friends aren't necessarily lifelong acquaintances. Sometimes, our best friends are people we only meet for a few brief minutes.
On the shores of the Greek island of Lesbos, volunteer Kinan Kadouni spotted a young boy in the midst of other Syrian refugees who had just landed, having risked their lives to flee violence in their home country. UNICEF is working to support the migrants who flee the violence for Europe, which include many unaccompanied children.
"When their boat arrived, everyone looked pale and afraid and this boy was the only one with a big smile, and that is how he drew my attention immediately," said Kadouni. "I went directly to him and got him out of the boat and we started playing and laughing."
Kadouni, 26, is himself a refugee from Saragep, Syria, who left his country five years ago and went on to study in Belgium. He spent two and a half years in a refugee centre while waiting for his asylum application.
"They gave me a lot when I was living there, and now it's time for me to give them something back," he said. That's why Kadouni flew to Greece to volunteer in welcoming and assisting refugees after they landed. The journey across the Mediterranean is a difficult one, with many refugees becoming seasick as a result of dehydration and cold. Many don't survive the trip at all.
"I did this because I am myself a refugee and I know this feeling very well and it would be good for the refugees who come by boat to find someone welcoming them," he said. "This lovely boy made my day with his nice smile. When everyone else was afraid, this boy was laughing."
Follow HuffPost Canada Blogs on Facebook