Whether you're sipping a cuppa out of habit or you're hoping for some health benefits, you should definitely make room in your day for tea time.
"All teas (green, black, chai) contain polyphenols that act like antioxidants. These antioxidents detoxify cell-damaging free radicals in your body,"Toronto-based health and nutrition expert Rosanna Lee tells The Huffington Post Canada. But not all teas are made the same. Some contain less antioxident content and others contain more caffeine. The key is finding the best brew for you.
And black tea is good for you too. According to Lee, it "has high concentrations of antioxidants known as theaflavins and thearubigins [that are] often linked to lower cholesterol levels." A great alternative to coffee, black tea typically contains only 40 mg of caffeine.
But your best bet might just be a chai. Made with a blend of healthy spices like cinnamon, cloves and ginger, chai spice mixes contain anti-inflammatory properties that can help fight joint pain.
Check out the slideshow below for even more reasons to pull out the teapot today.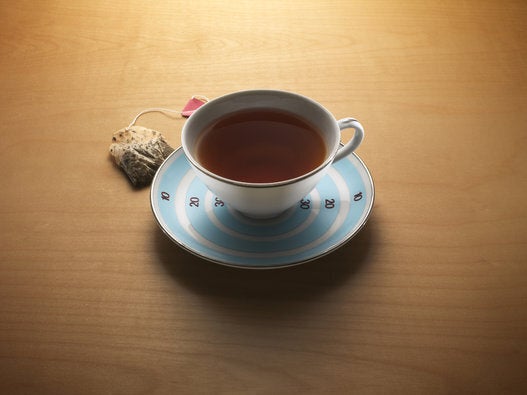 5 Health Benefits Of Tea