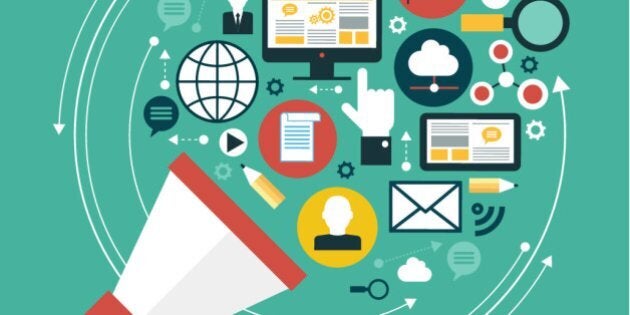 These days, companies and organizations face a difficult task in engaging with and acquiring new customers. Consumers are bombarded with (seemingly) millions of advertising campaigns every second of every day. Naturally, they're developing immune systems to help them ignore these messages.
It's tough for marketers to acquire new customers. However, it's even more difficult to keep existing business and develop a base of loyal customers.
With technology transforming the communications world, marketers have various tools and techniques at their disposal to get closer to their customers. Instead of a customer simply being someone who buys a product from you, they can become much more than that; i.e. a brand ambassador who talks about your brand positively within their social and professional networks.
What are the techniques and tools marketers can use to reach this goal? Let's take a close look.
#1 Ask for Feedbacks from Clients Regularly
Communicating with customers is the backbone of success in any business. Customer feedback is indispensable for companies who want to build long-term customer relationships and convert sales into a strong brand with staying power.
As a savvy marketer, you can use all appropriate tools to get relevant feedback from customers. That information can help you to improve the overall customer experience and the quality of your services, products, and web properties.
There's more. Showing your customers that their voice counts for something helps to create an emotional bond between your customers and your brand. If you want to progress from selling a product to building a brand, this is invaluable.
#2 Provide a Personalized Experience
Your most loyal customers deserve to be treated appropriately. That means receiving personalized messages, products, discounts, and incentives. Show them that you value them (and actually do value them!), as they form the foundation for your business's future growth.
#3 Use Intimate Channels to Reach Customers
Emails, direct mail, and social media are great tools for maintaining relationships with customers. However, there are other, newer channels that are even more intimate and effective.
For example, communication via text message is growing more lucrative by the day. It's easy and inexpensive, and surveys show that consumers prefer it to other channels. Reaching out to customers by text or SMS messaging helps create an atmosphere of friendly engagement which strengthens B2C relationships.
#4 Provide Valuable Content
Utilizing channels effectively is crucial. But effective content shouldn't be neglected. In fact, it's more important than ever. Customers are equipped with smartphones, tablets, smart watches and virtual reality devices, so they naturally have access to endless content choices.
You need to make your message ring clear against all the noise. That means providing valuable, attention-grabbing information to both existing and potential customers. Content does more than sell the product, content is the product.
For example, there are almost 600,000 searches each month for keyword questions beginning with 'what is' and 'how to.' That means that people are more involved with DIY activities, and they accordingly need more and better content in that field.
Every industry has its specific needs, so you can always find opportunities to provide valuable content to your audience. It's simple. Find out what your customers need, and give it to them.
#5 Reward Your Customers
We all want to be rewarded. Customer loyalty is something that should be appreciated, and businesses have always done well by rewarding customers. Incentives make customers feel valued, and in turn, will have positive feelings toward your brand.
A great example of effective customer rewarding is the ttagreward program, which provides $5 in free credits to every customer for each opened referral account. What's more, the long distance calling service provider provides a $2 credit for joining, as well as a talk-time bonus for every minute spent.
Reward programs like this are good for both the customer and the service provider, which should be the ultimate goal of any business proposition.
Innovative technologies and business practices are simultaneously making it easier, and more challenging, to effectively engage with customers. But opportunities are more exciting than ever for intrepid marketers unafraid to innovate. Just make sure to use all of the tools at your disposal.